Protester Reveals Truth Of Tense Faceoff With 'Ballistic' Caitlyn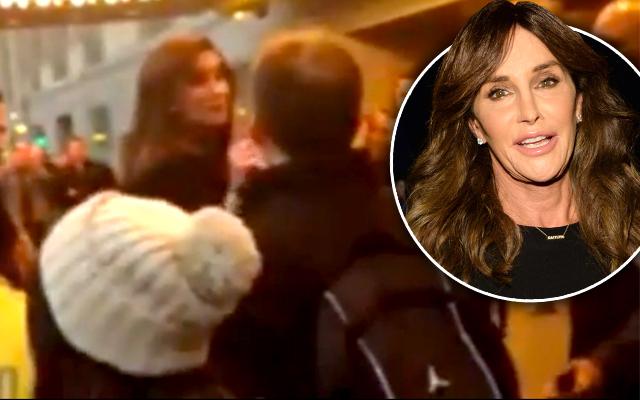 Is Caitlyn cracking under the pressure of being a transgender icon? Jenner flipped out when she was confronted by protesters in Chicago last week, and only RadarOnline.com has the details of what really happened.
Jenner was attending a luncheon for the transgender-focused nonprofit Chicago House when she came face-to-face with a group of protesters.
Monica James, a 43-year-old transgender woman and activist who was captured on video talking to the ESPY winner, told Radar exclusively that the former Olympian was quick to attack when she heard about the peaceful protest of about seven people.
Article continues below advertisement
"She was at rage," James told Radar. "She was ready to go ballistic."
But James said she quickly explained that the group was protesting the organization, not Jenner specifically: "I said, 'Cait, you are beautiful but this is not about you — it's about the 22 women who were murdered this year.'"
James also mentioned that trans women — women of color in particular — are often unemployed because of discrimination.
Although angry at first, James said Jenner soon calmed down and replied, "'I love you and you should be employed."' She then walked away.
However, although the trans advocacy group was not specifically targeting Jenner, they do believe that she is a poor representation of the community.
"The fact they invited Caitlyn Jenner to speak over a trans woman who better represents their target population was insulting," said Billie Kincaid, 25, a healthcare nonprofit worker and the rally organizer.
The protest group, which does not have a name yet, was formed in October. They plan to continue their mission against the Chicago House in the future.
They are also trying to create a new group page on Facebook.
Once news of the protest broke, the group's original page faced a firestorm of hateful and homophobic slurs and was temporarily deleted.