Caitlyn Gets Into Fight With Protesters Who Call Her 'Insult To Trans'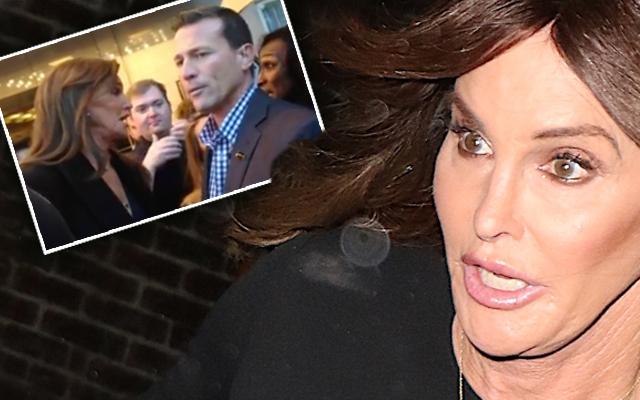 Not everyone loves Cait!
Caitlyn Jenner prides herself on being a role model for members of the transgender community, but – after leaving a luncheon this afternoon in Chicago, Illinois – the 65-year-old I Am Cait reality star learned that not ALL members of the community are a fan of hers!
Reality show cameras were rolling when Jenner spoke to a group of 1,000 people at the 7th annual Speaker Series luncheon for the Chicago House, which is an organization that provides services to those impacted by HIV/AIDS.
Article continues below advertisement
As first reported by Entertainment Tonight, after leaving the venue Jenner was confronted by an angry protester who told her, "You are an insult to trans people, you are an insult to women."
In a video posted to social media from the altercation, Jenner appeared to exchange some harsh words with the protester before being escorted away from the situation by security.
"The chaos outside was a great contrast to the uplifting atmosphere inside where Caitlyn had just given her speech," B96 Chicago radio announcer Showbiz Shelly told the media outlet.
"I thought she handled the situation with poise. By confronting the protesters in the way she did, she emphasized the themes she talked about in her speech. To be respectful, be brave and stand up for what you believe in."
The group of protesters, who even have a Facebook page called 'I Ain't Cait,' claim that their issues with Jenner stem from her economic inequality.