Arrest Brooks! Vicki's Family Wants Ayers Prosecuted For Cancer Lie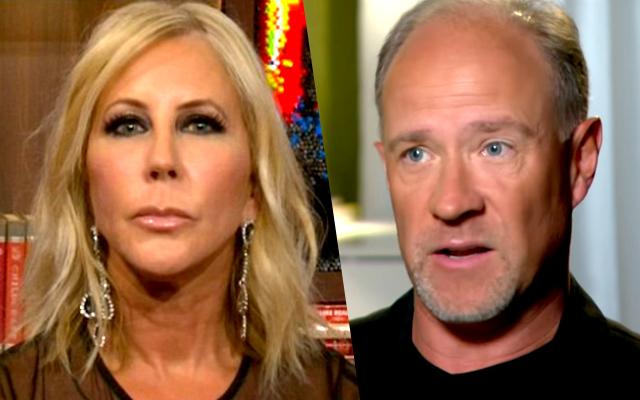 Brooks Ayers' cancer lie got him sent packing from the OC, but now ex-girlfriend Vicki Gunvalson's family wants him sent to jail! An insider tells RadarOnline.com that the RHOC star's inner circle want him prosecuted for forging his medical documents.
As RadarOnline.com reported, Ayers admitted to fabricating medical records that he produced on the show. He claimed to have been treated at City of Hope cancer center, but the facility reportedly denied he was ever a patient, and he came clean with the cover-up.
Article continues below advertisement
Now, "Vicki's family wants the City of Hope to have Brooks prosecuted," an insider told RadarOnline.com.
California law states, "any person who alters or modifies the medical record of any person, with fraudulent intent, or who, with fraudulent intent, creates any false medical record, is guilty of a misdemeanor." The maximum penalty is one year in county jail.
"What he did was horrible and Vicki would absolutely cooperate with law enforcement," an insider told RadarOnline.com. "Cops and the district attorney's office would have a very clear path to conviction. Brooks is shown on camera with the faked documents, and later admitted he forged them."
When he was caught red-handed, Ayers told E! News, "Words cannot express the deep regret that I have in fabricating documents to 'prove' to the world that I, in fact, have cancer. What I did was wrong and inexcusable. I acted alone, without Vicki's knowledge, to produce documents for a reality TV show in hopes of putting doubts about my cancer to rest."
The City of Hope and local police did not respond to RadarOnline.com's requests for comment. Ayers said he had no comment.
Do you think Brooks should be punished for his big lie? Let us know in the comments!