Victory For Victims! Cosby Accuser Chloe Goins 'Pleased' By New Assault Charges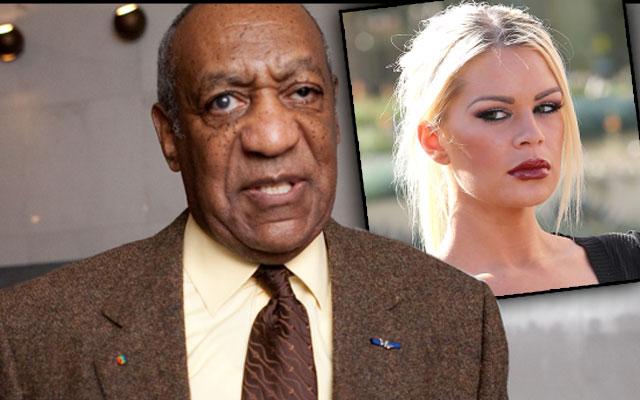 After decades of rape allegations from dozens of victims, the bombshell sex assault charges against Bill Cosby today were a stunning development that changed everything for his accusers. The attorney for one of them, Chloe Goins, told Radar he believes that it could be the beginning of justice, at last.
As Radar reported, Cosby was charged today with sexual assault for an alleged 2004 attack on Andrea Constand. Two months before those charges, Goins sued Cosby in L.A. for an alleged 2008 assault. Although her case is still ongoing, today's charges have brought her new hope.
Article continues below advertisement
Goins's attorney, Spencer T. Kuvin told Radar, "On behalf of my client and all of the victims we are pleased that he will be finally brought to justice in a criminal court. Criminal prosecution is something my client has always wanted first and foremost so that she could hopefully see him behind bars for what he's done to all of his victims."
When asked how the Pennsylvania charges help Goins's L.A. criminal case, Kuvin said, "It may help because of the criminal discovery process that is going to take place now that he is charged…. When that process begins, new evidence may surface that will assist L.A. in deciding what they are going to do with my client's case."
Kuvin, who has filed a federal lawsuit, also said that Cosby could still be charged criminally by the feds – for violating the Adam Walsh Act, a federal statute that categorizes sex offenders based on the severity of their crimes.
"Depending on what the states do, the feds have independent jurisdiction to bring criminal charges through the Adam Walsh Act," Kuvin explained. "The Adam Walsh Act would provide for a separate charge federally based upon sexual abuse or sexual battery, kidnapping or drugging somebody. So there is a potential federal claim that could be bought criminally as well."
Article continues below advertisement
When asked if the feds have reached out to his office or to Chloe, Kuvin said, "Not yet."
When asked if he has communicated with an US Attorney on the Cosby case, Kuvin declined to comment.
Montgomery County prosecutors announced their decision on Wednesday to charge Cosby with felony indecent assault, after reopening an investigation of the 78-year-old in an alleged sexual assault on Constand, a former Temple University employee.
In 2005, Constand claimed that Cosby drugged and sexually attacked her while she worked as a manager for the women's basketball team at the university. At the time, police ultimately opted to drop the case due to "lack of evidence."
Though Cosby vehemently denied the claims, insisting that their encounter was consensual, new information that Constand had been in a relationship with a woman at the time of the alleged attack allowed Montgomery County District Attorney Risa Vetri to reopen the investigation.
Cosby's attorney previously said he had proof he did not sexually assault Goins.
Story developing.