Hair Pulling & Hush Money? New Bill Cosby Confessions Reveal Disturbing Details Of Sexual Encounter With Alleged Victim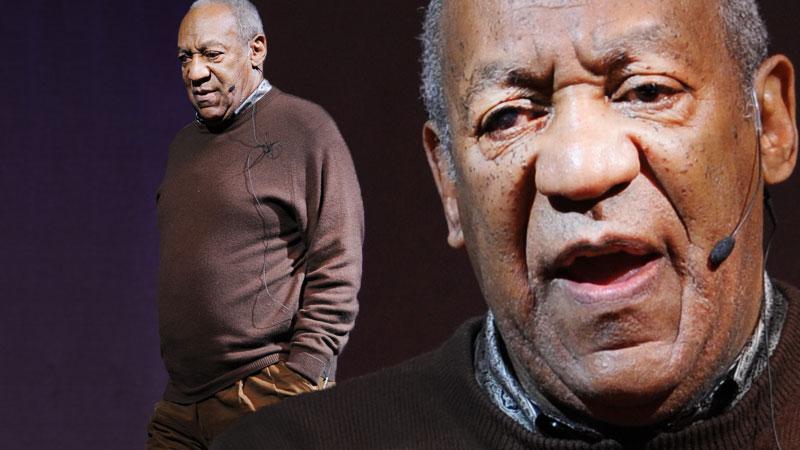 Bill Cosby has been accused of rape by over a dozen women, and now, new court documents have surfaced that paint a grim picture of the beloved comedian.
In 2005 and 2006, Cosby sat for depositions in relation to the alleged rape of a woman named Andrea Constand, who said that Cosby had drugged her and had sex with her. In the depositions, Cosby discussed his seduction tactics, using drugs to bridge the consent gap, and how he kept things quiet from his wife.
Article continues below advertisement
Cosby and Constand did not begin having sex right away, the New York Times reports. In a moment alone following a candlelit dinner at his home in the early 2000's, Cosby began to romance her, in his way. "I take her hair and I pull it back and I have her face like this," he said. "And I'm talking to her ...And I talked to her about relaxing, being strong. And I said to her, come in, meaning her body." Although he says that he did not try to kiss her because he did not feel that she wanted him, they reportedly shared a "sexual moment" short of intercourse that led to her having "a glow." Cosby said that he tried to refrain from having intercourse with women, because if he did, they may not be able to help falling in love with him -- he did not want it to become "deeper than a playful situation."
Cosby and Constand reportedly maintained an association for years until the night when Constand says that Cosby drugged and molested her. That night, he reportedly admits to giving Constand one and a half tablets of Benadryl to relax her, and then having sexual contact with her. Constand believed that it was a drug much stronger than Benadryl.
Despite the sordid circumstances surrounding their sexual liaison, Cosby said that he believed the affair to be consensual, the New York Times revealed in an excerpt from the deposition.
Article continues below advertisement
"I walk her out," Cosby said. "She does not look angry. She does not say to me, don't ever do that again. She doesn't walk out with an attitude of a huff, because I think that I'm a pretty decent reader of people and their emotions in these romantic sexual things, whatever you want to call them."
Cosby lamented that while he was not one to kiss and tell, women did not know how to keep quiet about what happened between the sheets. "When I was a boy it was a thing that girls used to say, please don't tell anybody. But it is something that I've learned as you grow older that they're the first people to go and tell somebody after something has happened."
True to form, Constand told her mother about what happened to her that night. She then spoke on the phone with Cosby, and described what she had been told as "a mother's worst nightmare." Cosby said he remembered thinking, "Tell your mother about the orgasm." In Cosby's calculation, an orgasm meant that the affair had been consensual.
In an effort to prevent Constand and her mother from publicizing the sexual liaison, Cosby offered to pay her educational expenses, not out of funds from his higher education foundation, but rather from his personal family accounts. When asked how he would explain to his wife where the money was going, he said, "I would say to her that there is a person I would like to help."