From Bad To Worse: Bill Cosby Accuser 'Thankful' Over Testimony Going Public As News Of CAA Dumping Surfaces –– 4 Latest Developments In Shocking Case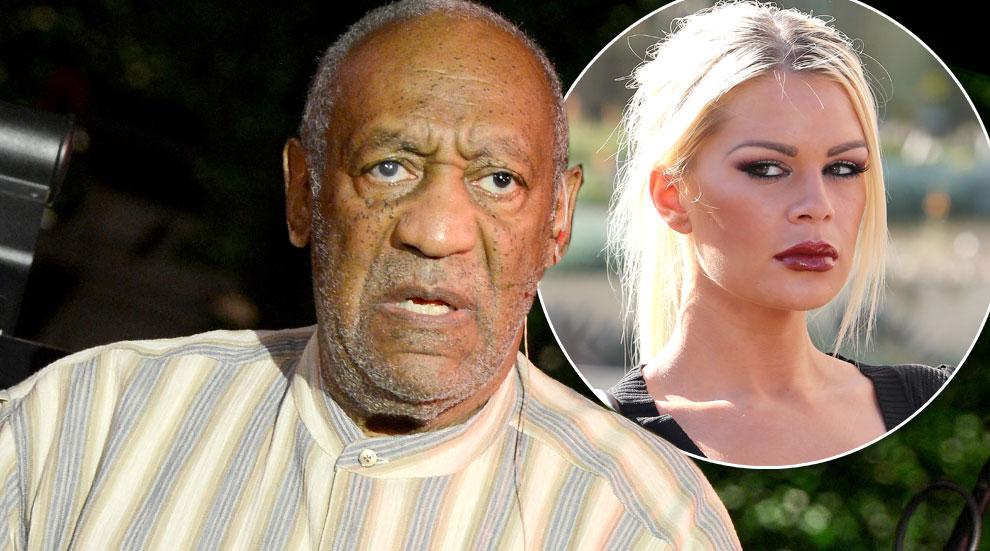 News continue to worsen for Bill Cosby, as news surfaced that he was dropped by CAA, while one of his key accusers was glad over his 2005 testimony going public.
Dropped by Agency
Reports Wednesday indicated that Cosby was let go by the Creative Artists Agency in December 2014, after news of his alleged drugging and rape incidents involving more than 25 women continued to make headlines. The disgraced comedian had been with the high-powered organization since 2012. Reps with the agency confirmed to Deadline, Wednesday, "We do not represent him at this time." Cosby had previously been represented by the William Morris Agency for 48 years, prior to his move three years ago.
Article continues below advertisement
Investigation Rages On; Accuser 'Thankful'
Chloe Goins, who accused Cosby of drugging and sexually assaulting her -- allegedly licking her feet he while touched himself at the Playboy Mansion in August 2008 -- told Daily Mail Online that she's been in touch with investigators, who are actively working on the case following news that Cosby previously admitted to a Pennsylvania court he'd purchased Quaalades to give women he wanted to have sex with. Goins, a model/exotic dancer by trade, told the outlet she's "so thankful that this deposition came out for me and all the other victims of this sexual predator." Goins added that she's "very relieved that everyone now knows that I've spoken the truth, the whole truth and nothing but the truth," and hopes that the "latest revelations hopefully now will lead to the fullest criminal prosecution of Mr. Cosby for his sexual crimes against myself and all the other victims." Playboy founder Hugh Hefner previously said he "would never tolerate this kind of behavior" at his home, and that "the mere thought of these allegations is truly saddening." Goins' attorney Spencer Kuvin said that cops in Los Angeles "want to talk to a number of people, and it's my understanding that they would like to speak to Chloe." Goins remains the only Cosby accuser whose alleged run-in with the actor fell within the eight-year statute of limitations. Cosby, who has denied the accusations, has never been charged in the alleged incidents.
Tattered Image
A mural in North Philadelphia showing Cosby alongside late South African leader Nelson Mandela, and Archbishop Desmond Tutu, could be removed following the "recent headlines" surrounding the comedian, the city's Mural Arts Program said Wednesday. No complaints had been made about the art featuring the Philly native, officials with the organization said.
Watch the video on RadarOnline.com
Article continues below advertisement
Call To Action
Cosby's very first accuser, ex Temple University employee Andrea Constand, said she wants the full deposition the comedian gave 10 years ago in her case released. Constand's lawyer Dolores M. Troiani said that the docs should be made public after Cosby, his legal team, and his agents had violated terms of confidentiality agreement drawn up in a 2006 settlement in the case. "The release of these documents will assist other women who have been victimized and bring awareness to the fact that sexual assault is not just committed with a gun or knife but is also committed by mentors who engage in exploitative behaviors," Troiani said.
Whoopi: 'Back Off Me!'
Whoopi Goldberg told critics to "back off me" after coming under fire for her refusal to condemn her comedian pal, repeating that he's innocent until proven guilty, in the wake of the release of Cosby's testimony in the Constand case. "He has not been taken to jail or tried on anything." She continued to reinforce her stance about putting her faith in the legal system before passing judgment on the comic. "Not any of you threatening me or telling me you're coming after me because you don't like what I said is going to change the fact that no one has convicted him," said Goldberg, who has past come under fire after defending controversial celebs such as Mel Gibson and Roman Polanski.
Watch the video on RadarOnline.com