Secrets Of Ben Affleck's Freaky New Face Exposed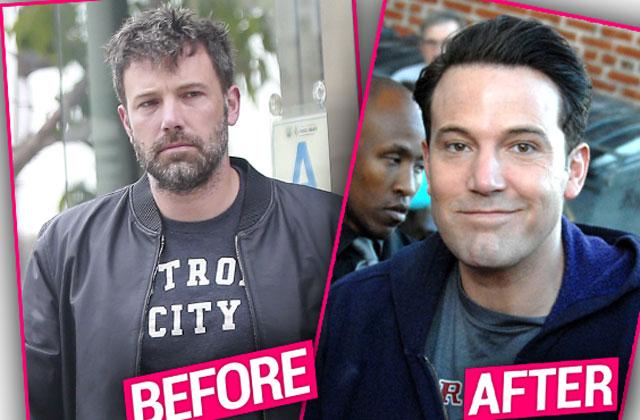 Ben Affleck seems to have gotten a new face for his new life as a single man! The actor recently debuted a youthful new look, but RadarOnline.com has exclusively learned that his cosmetic procedures quickly turned into utter disaster.
"He looks different –– but he doesn't look better," board-certified plastic surgeon Dr. Lyle Back, who has not treated the star, said of the ordeal. "In fact, he doesn't look like himself at all!"
Article continues below advertisement
Article continues below advertisement
To make matters worse, Dr. Back believes that Affleck has also undergone cosmetic procedures on his perpetually puffy eyelids.
"Again, it's a case of too much work where only a little was needed," he said. "Fat and skin has been trimmed from both above and below the eyes, and it's so starkly different that he might as well be Kenny Rogers."
Other experts surmised that Affleck recently opted for cheek fillers and laser skin treatments as well –– but it's gone too far.
"He's got skin as smooth as a 20-year-old," said Dr. Anthony Youn of the actor's treatments.
"It's way too much. He's lost the definition in his face and it's actually feminized him a bit," Dr. Back countered. "It's a pretty-boy baby face that doesn't belong on him. If he was just trying to look like he's not getting older –– he failed. If he was trying to look like Justin Bieber –– it's a bull's-eye!"