Anna Duggar Confronts Disgraced Husband Josh In Secret Visit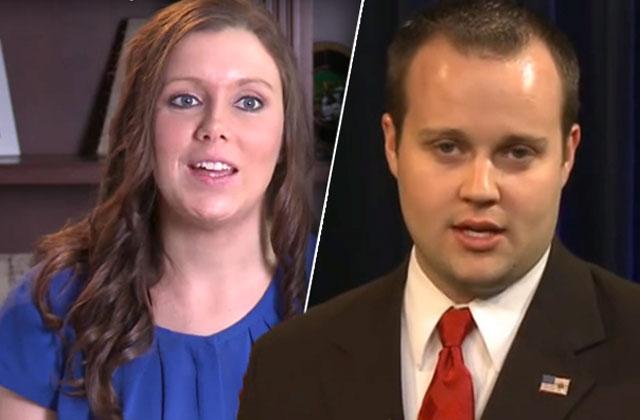 After more than three months apart, Anna Duggar finally reunited with her sex addict husband, Josh.
As RadarOnline.com exclusively reported, the former 19 Kids And Counting family took a secret trip on their private plane to troubled Josh's Illinois treatment center on November 10.
And now, In Touch has confirmed that Josh's 28-year-old wife made the trek, along with their youngest daughter Meredith, 4 months. (Other children Mackynzie, 6, Michael, 4, and Marcus, 2, stayed home in Arkansas.)
Article continues below advertisement
"She had a lot to discuss with Josh. She thought it best that she go alone so she decided not to bring the kids, except Meredith because she is still breastfeeding," an insider told the magazine.
During the emotional reunion at Bible-based rehab Reformers Unanimous, Josh, 27— who admitted to cheating on his wife and compulsively watching porn in a public confession last summer— and the mother of his four children cried and prayed together, insiders claimed.
Then, the couple reportedly got down to business.
Anna "knew" she had to talk to her disgraced husband about porn star Danica Dillon's lawsuit, filled with shocking claims he got violent during two nights of paid sex in seedy hotel rooms.
But Josh denied the adult film star's allegations.
"Josh told Anna that since he was living a life of sin, he isn't surprised that people are making things up about him," the source said. "But Josh doesn't confess anything until he is absolutely caught in a lie."
Anna took her husband's word, despite his long history of lying.
"She believes everything Josh says. She actually thinks he's getting better," the insider revealed.
The long-suffering Christian wife will reportedly visit Josh again before Christmas with the kids.
Should Anna forgive Josh? Sound off in the comments.