Lala Complains To Jax: Mean Girls Scheana & Katie Have 'Iced Me Out'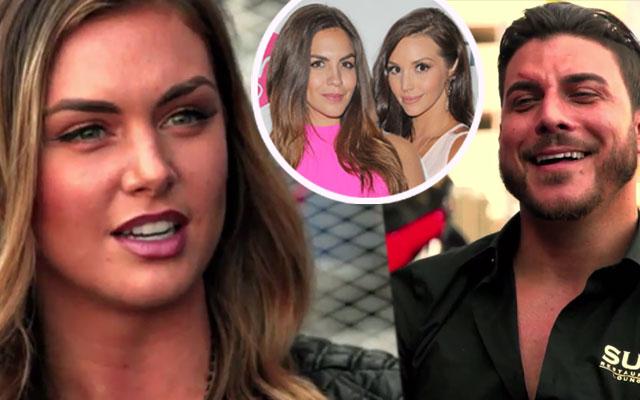 The girls who work at Lisa Vanderpump's restaurant can be vicious, and new employee Lala Kent is learning that the hard way.
In a preview for the upcoming episode of Vanderpump Rules, Kent reveals that she is having a difficult time making friends with her female coworkers.
So instead of giving into their rude attitudes, she decides to start hanging out with the men!
"How are the girls treating you here?" Jax Taylor asks Kent.
Article continues below advertisement
"I totally feel like I'm in junior high school," she admits. "Like who you should be friends with and who you shouldn't be friends with. Like what is this? Are we recruiting for dodgeball in sixth grade?"
Unfortunately, Kent is going to have to get used to it.
"Well, welcome to Sur," Taylor says. "That's exactly what it is. This is a very cliquey, cliquey, super cliquey restaurant. This place is not an easy place to work."
"We should have a plaque of the girls that came in here and gone because they couldn't hack it because these girls are such bullies," Taylor continues. "We've had girls—and I'm not stretching the truth at all—who were so excited to work here, last two or three hours and cry and run."
Kent doesn't like this revelation, but she thinks she can handle it.
"I am a girls' girl," she confesses. "I would much rather hang out with a group of girls than guys. But since Katie and Scheana have completely iced me out, I don't really see any other choice but to make friends with the men."
Be sure to tune into Vanderpump Rules on Mondays at 9 PM ET on Bravo.