Kim To The Rescue! Bravo Filming Extra Scenes With Richards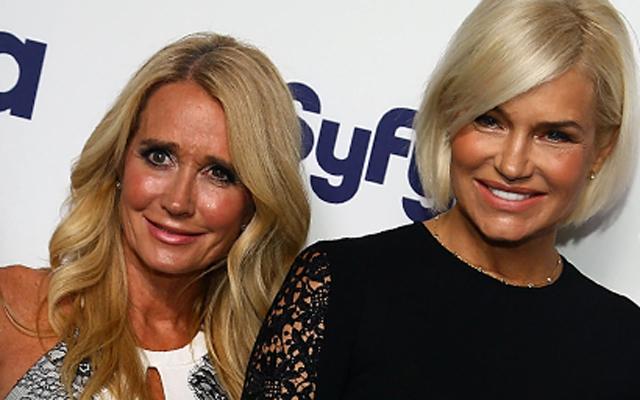 Bravo has welcomed Kim Richards back with open arms! After the Real Housewives of Beverly Hills star was fired amid personal drama this fall, the network brought her back to spice up a seriously boring season, RadarOnline.com has learned, and they're now filming additional scenes with her to spice it up!
Producers needed to "do something to give the audience something to talk about because there was really nothing that exciting going on," an insider told RadarOnline.com.
Article continues below advertisement
"It wasn't until Kim Richards filmed with the cast at sister Kyle's La Quinta vacation home that producers realized how boring things had been without her," the source said. "The chemistry between Yolanda Foster and Kim has always been strong, and both have newfound alliances because they felt bullied by the others. Kim and Yolanda have done additional filming and producers have been happy with the results."
As RadarOnline.com reported, Foster has confronted the ladies about their doubts that the blonde beauty is suffering from Lyme disease.
"She was beyond hurt after finding out that some of the ladies were asking a lot of questions and even suggesting that she didn't even have it," the source previously said. "She was particularly upset with Kyle Richards and Lisa Rinna for not sticking up for her when she wasn't around, and now she is ready to spill all of their dirty secrets!"
The source added, "Kim would love to return to RHOBH full-time next season and is open to being brutally honest about her battle with booze and pills."