Exclusive
Actor Impossible! Leah Remini Blasts Tom Cruise For Hissy Fits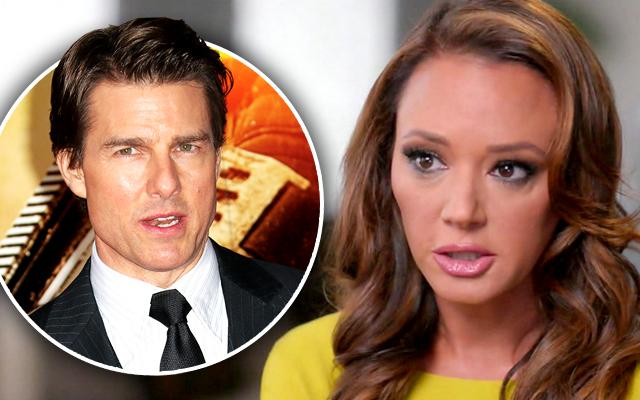 Scientology "god" Tom Cruise screamed at his assistants on one occasion when he couldn't find the ingredients to make cookies — and once threw a hissy fit when he was given tea in a chipped mug, according to Leah Remini's scathing new book, Troublemaker.
"Do you know who gets served with a mug that's chipped?" Cruise screamed, according to the book. "F*****g DBs!" — a reference to the Scientology term "Degraded Being."
Article continues below advertisement
RadarOnline.com can reveal that Remini also rips Kirstie Alley, who spearheaded a special Scientology mission to New Orleans after 2005's Hurricane Katrina. Leah gave $50,000 toward supplies.
But Remini said when she demanded some proof that actual supplies — and not just Scientology booklets — were being handed out to survivors, she was "given the runaround."
After leaving Scientology, vengeful Alley tried to keep her off Dancing with the Stars.
A rep for Alley told RadarOnline.com Remini's claims are "false and easily proven."