Tom Cruise Front & Center At Another Gala Amid Leah Remini Firestorm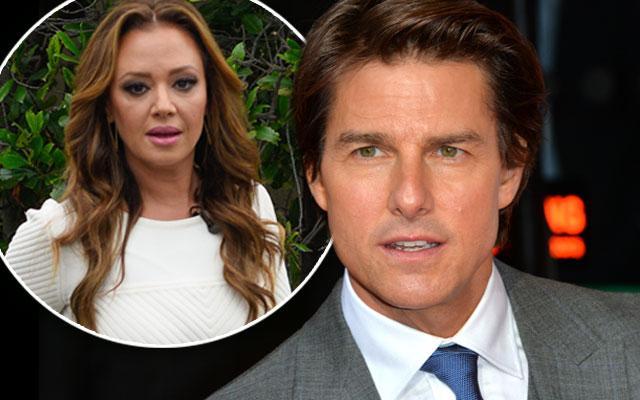 Tom Cruise appeared at a major Scientology function last weekend amid ex-member Leah Remini's shocking statements about the church — including one bombshell that "being critical of Tom Cruise is being critical of Scientology itself," and that other churchgoers will look at you as "evil" if you dare to.
The Top Gun hunk attended a gala for the International Association of Scientologists located at East Grinstead, England's Saint Hill Manor estate, the religion's UK home base, church watchdog Tony Ortega was first to report.
Article continues below advertisement
At a Friday event, the church's leader (and Cruise's one-time best man) David Miscavige delivered a speech that went up to three hours, addressing how the faith continues to grow and prosper. During a black-tie ball on Saturday, the A-list mainstay was photographed in the middle of two men affiliated with the East Grinstead Rugby Football Club, rugby director Gavin Gleave and team manager Phil Major. The Risky Business star was also photographed with a Czech performer named Gabriela Gunčíková after she took the stage at one of the events.
Meanwhile, in the states, the church — also home to stars such John Travolta and Kirstie Alley — has come under fire from former member Remini, who has blown the lid off the mysterious organization on her promotional trail for her upcoming memoir, Troublemaker: Surviving Hollywood and Scientology.
Among her revelations include jaw-dropping tidbits about sexual harassment of her sister Nicole; making young children perform hard labor; fostering an atmosphere where snitches were rewarded for their disloyalty to non-obedient members; and many other jarring revelations.