Drama Queen? Kim's Friends Think She's 'Making Up' Pregnancy Issues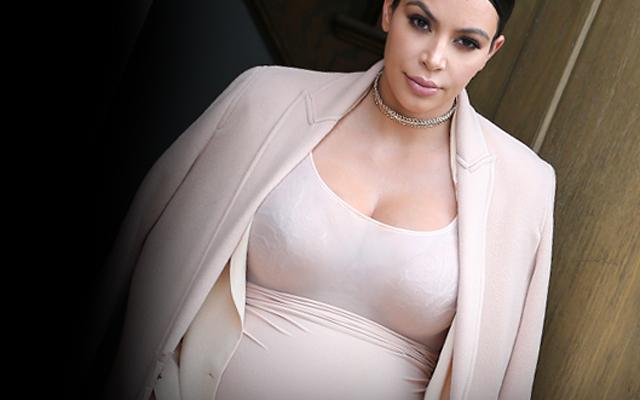 Used to being the star of the show — literally — Kim Kardashian has been pushed to the sidelines in recent weeks as her sisters Khloe and Kourtney navigate the addiction issues of their respective men. But Kim refuses to go quietly, issuing dire statements about her "high-risk" pregnancy in recent weeks. As sources close to her tell RadarOnline.com they think "she could be making it up," a doctor explains if she's really in trouble.
Article continues below advertisement
Kim recently claimed that she's suffering from preeclampsia (high blood pressure), and placenta accreta, which means her placenta is grown into the uterine wall. A source close to the family, however, claimed it all could be just another bit of Kardashian fakery.
"Kim was just talking with a group of friends about her pregnancy and she said everything is going really well," the source told Radar. "She didn't say anything about a crisis pregnancy. Some people think she could be exaggerating the situation to the public for drama."
Still, one doctor told Radar that alleged conditions are dangerous, and even fatal in some cases.
Jim Betoni, a renowned OB/GYN who specializes in high-risk pregnancies, warned Radar, "Her chances of placenta accreta are remarkably increased from her history. Also if she had the pre-eclampsia, she has the risk of reoccurrence."
Despite the chances, Betoni believes that there is a lot of hope for the soon-to-be mother of two.
"She has risk factors but there are things that are now watched closer," he said. "So at least you come in prepared."
Some doctors insist that women with those conditions deliver early at a scheduled C-section, but the Kardashian source said that is not yet in the cards.
Joked the source, "If she does get an early C-section it is because she doesn't want to gain any more weight this time."