Exclusive! Blake & Gwen Plan To Flaunt Their Romance On 'The Voice'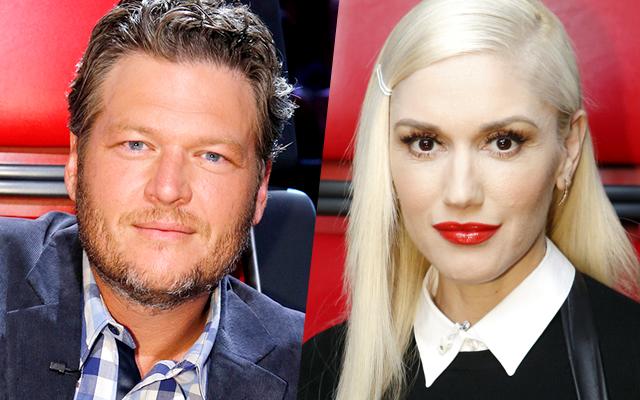 Gwen Stefani and Blake Shelton are already have moved quickly to capitalize on their new love, announcing they have written a song together not long after confirming their relationship. And now, RadarOnline.com has learned, they're planning some changes at The Voice to make sure the show maximizes the ratings impact of their romance!
"Now that Blake and Gwen have gone public with their relationship, there will most definitely be expectations on them to act like boyfriend and girlfriend on-air," a production insider told RadarOnline.com.
Article continues below advertisement
"Production is discussing whether or not they should now move their seats on the judging row so that they sit next to each other."
Their studio trailers are already side-by-side, and there's even more planned to amp up the sparks between them.
"The executives are even hinting to them that, when it gets to battle round, they should play it up for the cameras so that they purposely steal each other's eliminated contestants," the show insider revealed.
As RadarOnline.com was the first to report, the 46-year-old "What You Waiting For" singer and her country crooner's flirting began when the new season started taping in August.
Mutual divorces cleared the way, and Stefani's rep recently confirmed friendship turned into love.
Do you think that Gwen Stefani and Blake Shelton could be faking this relationship for show ratings? Tell us your thoughts below.