'The Voice' Bosses 'Worried Sick' Over Gwen & Blake Relationship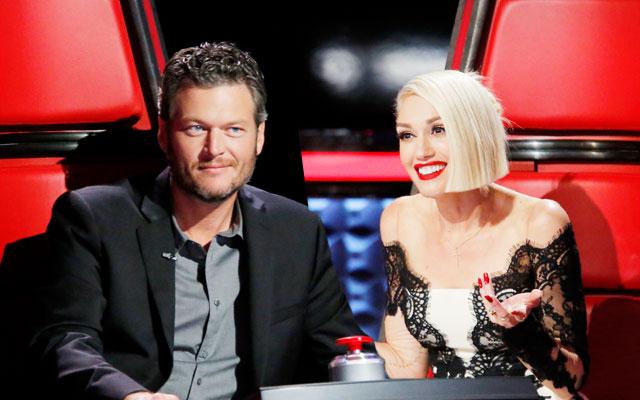 The only people happier than Gwen Stefani and Blake Shelton about their budding romance are the fans of their hit NBC reality show The Voice!
But even though this seems like a match made in music heaven, a production insider tells RadarOnline.com exclusively that show bosses fear it could cause serious disharmony on set down the line.
"NBC executives are actually worried sick about these two being involved in a serious relationship," the source told Radar.
Article continues below advertisement
"Of course it's great for right now. The studio is predicting that this week's show will be the highest-rated one that The Voice has ever seen. Everyone will tune itn which is exactly what they all want right now."
"But if something goes wrong with them then the show is screwed because the audience and crew loves Gwen and loves Blake and does not want either of them to go anywhere."
So how can the network avoid a possible disaster caused by a messy split between these two songbirds?
According to the source, "Their bosses know that they have to sit them both down and have a straight-forward talk about this sooner rather than later."
Do you think that Blake Shelton and Gwen Stefani will last? Tell us your thoughts in the comments below.