Miranda & Blake: How It All Went Wrong – The Secret Divorce File Exposed!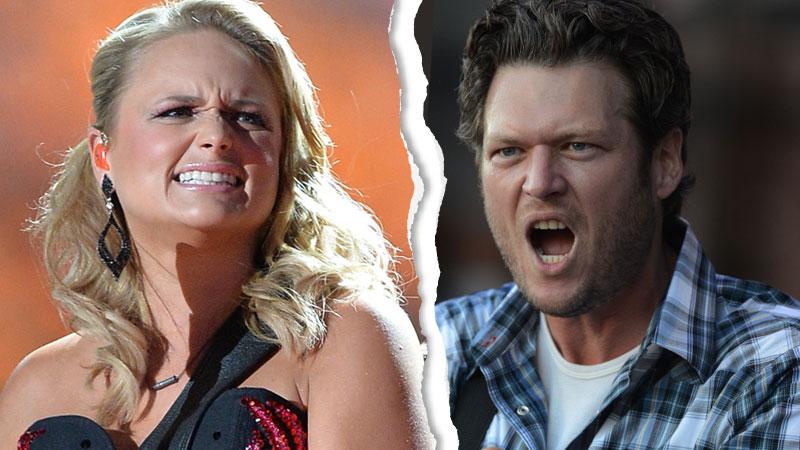 It's the dirtiest divorce in country music history, and RadarOnline.com has the inside story! Click through these 16 photos to find out the juiciest details from Blake Shelton and Miranda Lambert's divorce dirt file.
Article continues below advertisement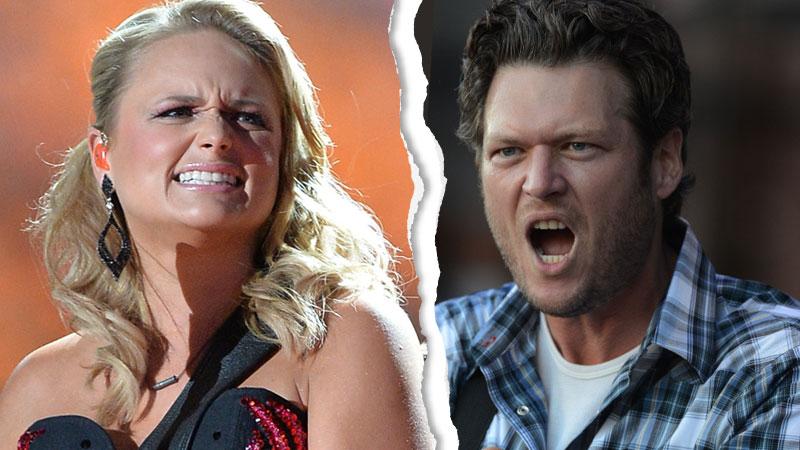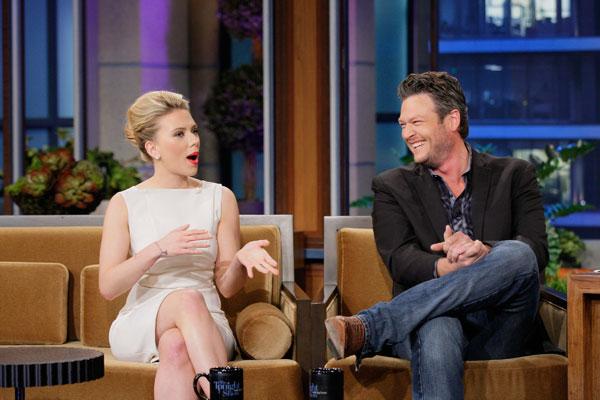 Shelton celebrated his first wedding anniversary by flirting with Scarlett Johansson when the two appeared on The Tonight Show with Jay Leno in May 2012. "Can I pick a direction to face right now?" Shelton asked Jay Leno, hinting that he'd rather look at Johansson. When Leno mentioned Shelton's anniversary, the country star snapped, "Don't talk about that in front of Scarlett!"
Article continues below advertisement
Pop singer/songwriter Cady Groves flirted with Shelton on Twitter for nearly two years – and after his divorce announcement, she posted this mysterious message: "I never quit loving you – you just ran."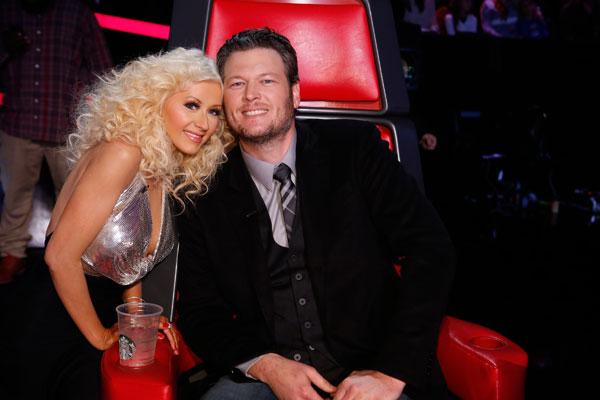 Shelton made no secret of his attraction to his fellow mentor, Christina Aguilera on The Voice – and even claimed that before marrying Lambert in 2011, she'd given him a "free pass" to hook up with the "Beautiful" Latina sexpot!
Article continues below advertisement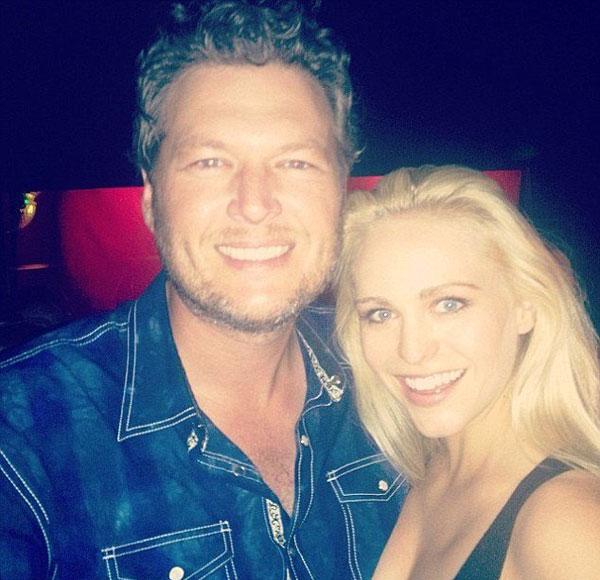 Lambert reportedly went ballistic when photographs of Shelton with Lindsey Sporrer surfaced in Oct. 2013. The 23-year-old aspiring actress and Shelton were "connected at the shoulder all night" during an event at an L.A. nightclub, and "when Miranda saw the photo, she flipped out," said a source.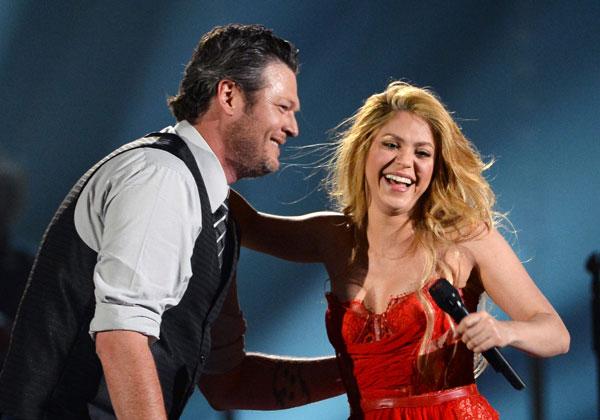 As soon as the Colombian hip-shaker Shakira joined The Voice in 2013, Shelton reportedly hit on her hard. "It's no secret that Blake can't help himself when it comes to pretty women, and Shakira, who's drop-dead gorgeous, is certainly getting his full attention," said a source. "He's like a puppy dog around Shakira, and she plays it for all it's worth!"
Article continues below advertisement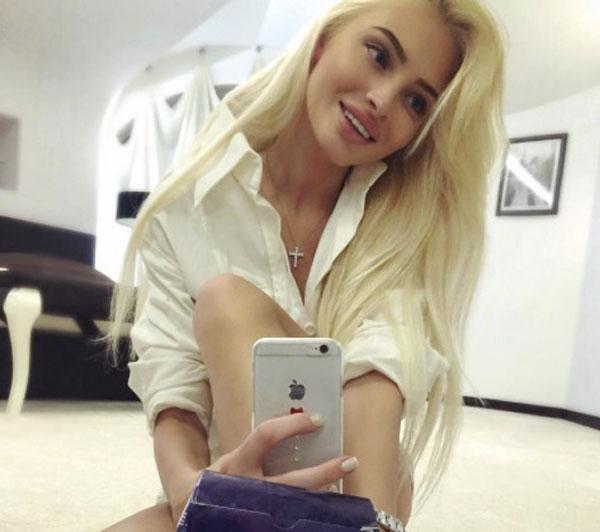 Shelton was back in the doghouse when Lambert allegedly caught him getting a little too close with 21-year-old supermodel Alena Shishkova on Twitter. At one point, Shelton celebrated the connection with a spirited "yeehaw!!" post. Just five days later, he posted the shockingly sleazy message, "now playing with myself…."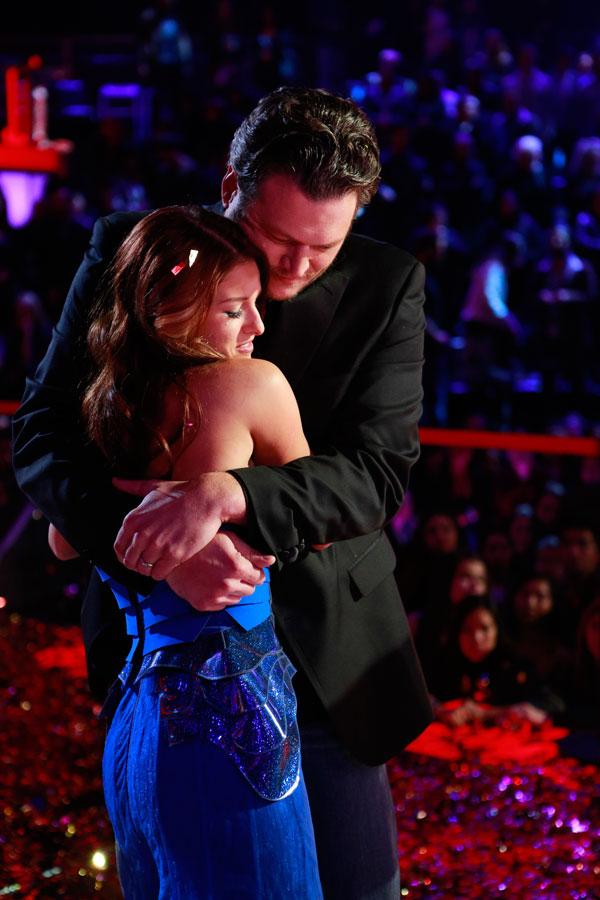 Lambert allegedly laid down the law again when her husband mentored the gorgeous 25-year-old Florida native Cassadee Pope on Season 3 of The Voice. Pope went on to win the hit NBC singing competition, and Lambert was reportedly terrified the talented up-and-comer was getting a little too chummy with Shelton.
Article continues below advertisement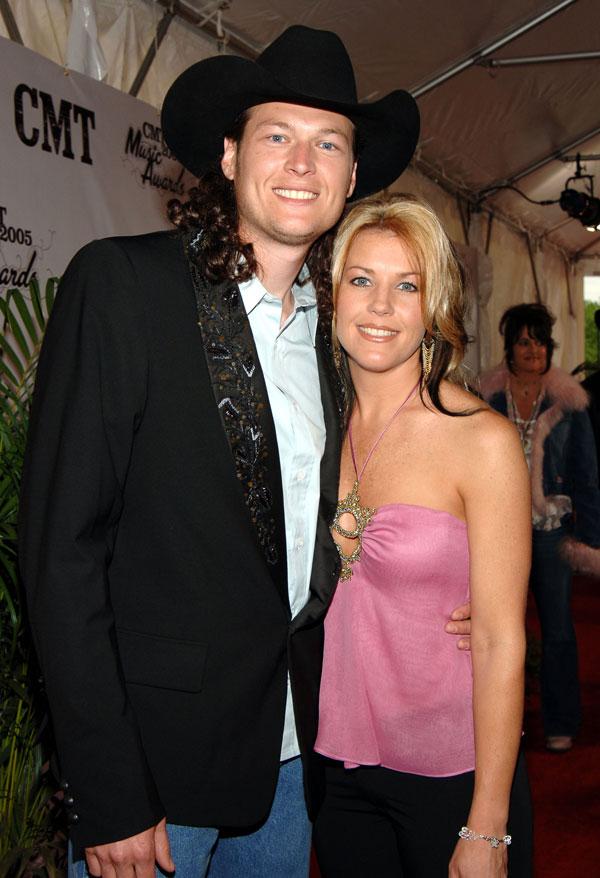 Shelton's relationship with Lambert started while he was married to high school sweetheart Kaynette Williams, now 42. A source said he "still can't get over her. Without Williams, it's unlikely he would have reached this level of stardom." But both Lambert and Shelton insist they didn't commit adultery.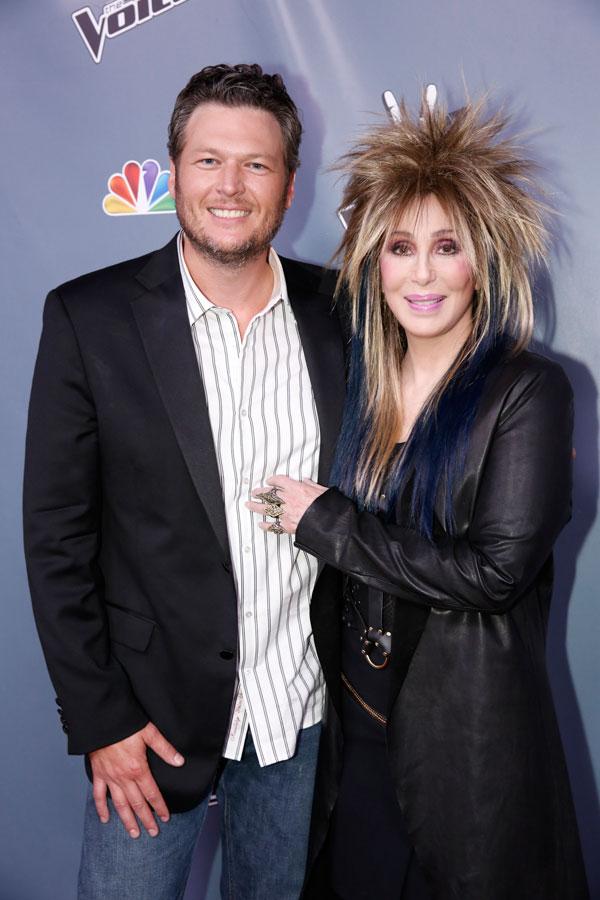 Lambert reportedly warned Shelton to steer clear of Cher when he chose her to mentor his team on The Voice, calling the 69-year-old Oscar winner a "cougar." Cher blasted back – saying she may be a cougar, but she's "certainly not a cheater!"
Article continues below advertisement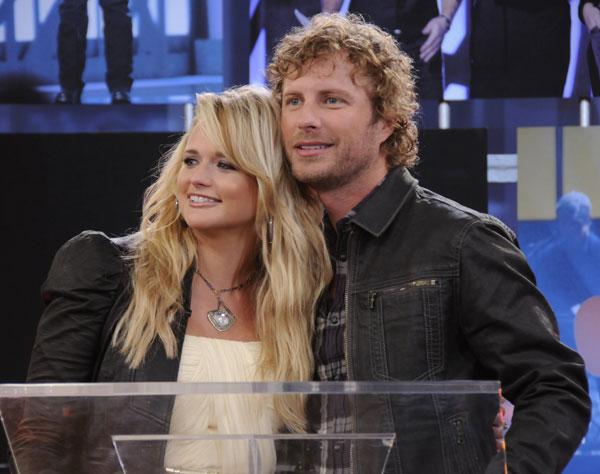 Lambert's 2013 tour mate, Dierks Bentley, crowed: "Some of my favorite times on tour over the years were with Miranda and her crew!" When the tour ended, Lambert gifted him with an ATV. Bentley immediately ran it up a tree and posted a picture on Twitter. Said a source: "It ticked off Blake – first, that she gave Dierks a gift, and then that he had to post about it!"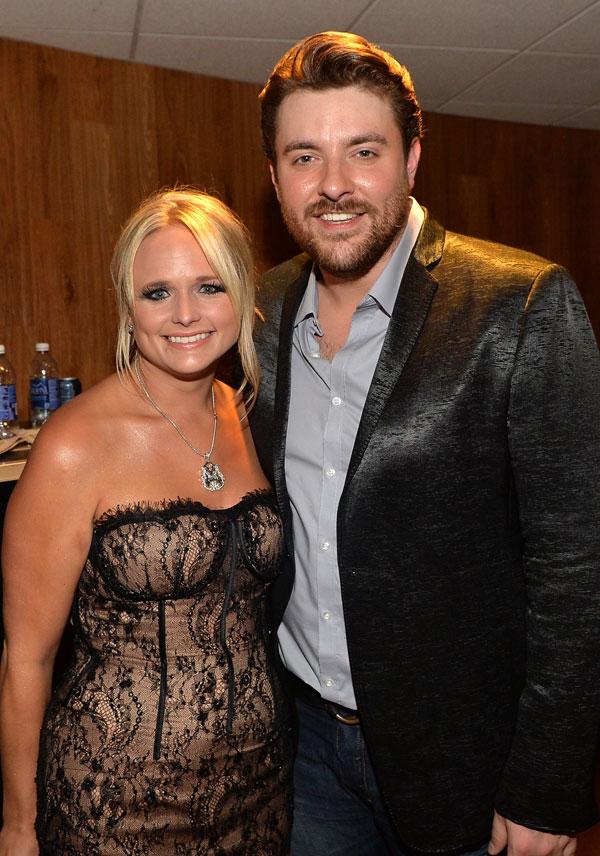 Lambert raised eyebrows earlier this year when she was spotted cozying up to country hunk Chris Young, 30, during a night out at Losers Bar in Nashville. "Miranda and Chris were really into each other," said an eyewitness. Young issued a statement denying that he was a factor in the couple's split.
Article continues below advertisement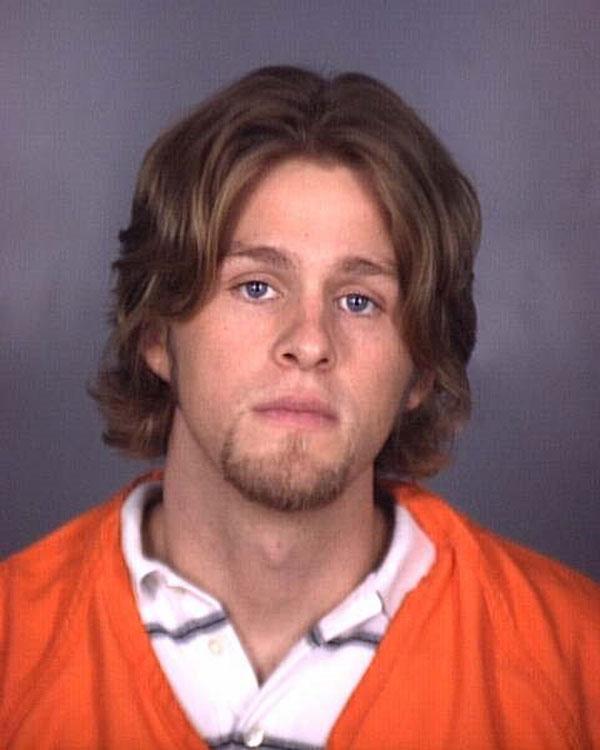 Country singer Jeff Allen tours nationally and has a publishing deal with Sony/ATV – but has a rap sheet including theft and arson under his birth name of Jeffrey McManus. Lambert dated Allen from 2003 to 2005, but a source said Lambert dumped him by phone just weeks after meeting Shelton in June 2005 at CMT's 100 Greatest Duets Concert.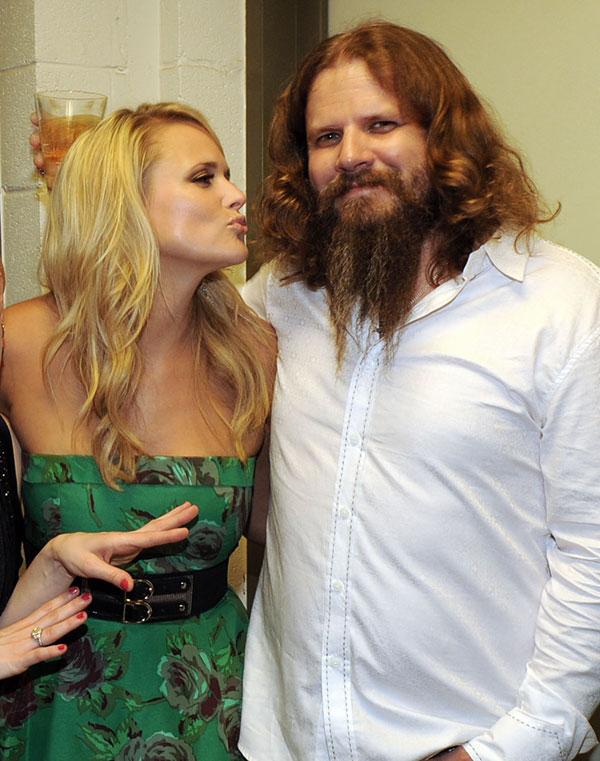 The ENQUIRER reported that Blake recently learned Lambert had carried on an affair with country singer Jamey Johnson in 2007 – after she'd been dating Shelton for a year! There were rumors about their fling, but she was able to keep things under wraps until recently – when a reference about Johnson was reportedly made in front of "Honey Bee" singer Shelton! Both Lambert and Shelton deny there was any cheating in their marriage.
Article continues below advertisement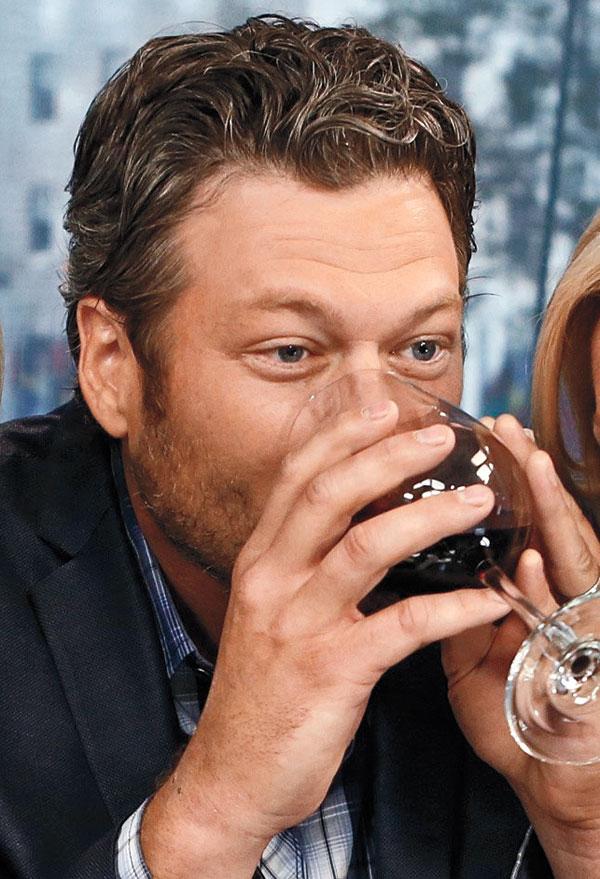 The "Drink On It" singer repeatedly humiliated Lambert by publicly bragging about his alcohol consumption. He once posted on Twitter: "I'm so drunk right now I just p***** my shirt pocket." Shelton also said in an interview that he's "drunk all the time." A pal said: "Miranda is not only afraid for Blake's health – she's scared that when he's hitting the sauce, he'll stray or have an accident. She doesn't see him living long like this!"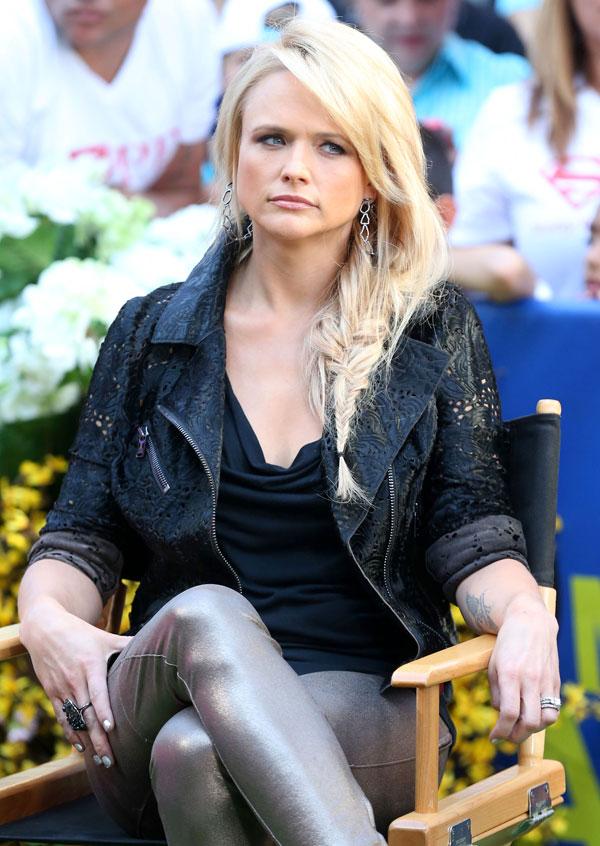 Worried that he might stray, Lambert demanded full access to Shelton's mobile phone. "Either one of us can always look at each other's phone, and we know each other's passcode," Lambert said in an interview. "I like to check his direct Twitter messages." According to another source, she enlisted pals to play detective: "She had spies everywhere. He was never left lone."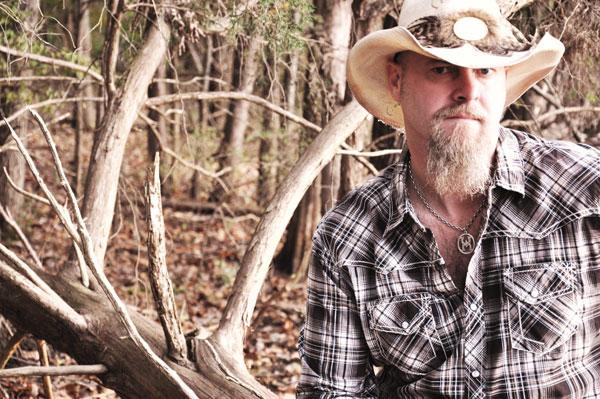 Shelton demanded justice when his good pal and mentor, country singer Wayne Mills, was gunned down in a Nashville bar in 2013 – and he got it! A grand jury indicted the bar's owner on second-degree murder charges for allegedly shooting Wayne in cold blood. A source said: "Blake had vowed to use his fame and fortune to push for an investigation into the slaying – and Miranda didn't want any part of that."