Gavin Who? Gwen & Blake Toast Their Love At Private Party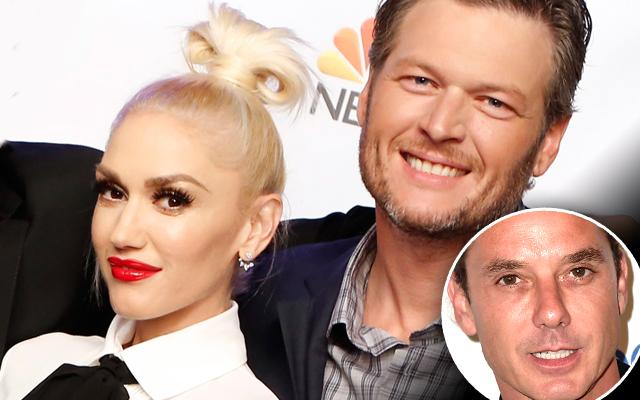 While fans are reeling over Gavin Rossdale's mounting nanny scandal, his ex Gwen Stefani is focusing her energy on what matters to her most right now — her new relationship with her costar Blake Shelton! RadarOnline.com has learned the couple toasted their love at a private bash just hours before RadarOnline.com revealed the identity of the woman at the center of Stefani and Rossdale's divorce.
A source on the set of The Voice told RadarOnline.com exclusively that after Tuesday night's taping, "There was a little celebratory party to show appreciation for how hard everyone has been working."
Article continues below advertisement
"During a toast, the executive producer made sure to give well-wishes to Gwen and Blake and said something along the lines of 'may your love for one another continue to grow,'" the insider said.
One good sign? The couple left the party together, according to the insider.
As RadarOnline.com was the first to report, following her high-profiled divorce from Rossdale, 50, Stefani, 46, leaned on Shelton, 39, for emotional support.
However, that support quickly turned into more and the two are now a hot new item.
"Gwen and Blake are not holding back the PDA at all anymore," the source told RadarOnline.com. "It is really quite amusing how far their relationship has advanced over the course of the last week."
"Everyone is really excited to see how their new romance impacts the show ratings, including them," the onset insider added. "The energy on set last night was the highest it has ever been."
Do you think that Gwen Stefani is using Blake Shelton as a rebound? Tell us your thoughts in the comments below.