Newly-Single Blake Shelton & Gwen Stefani Have A Budding Romance On 'The Voice' –– 'They're Really Into Each Other'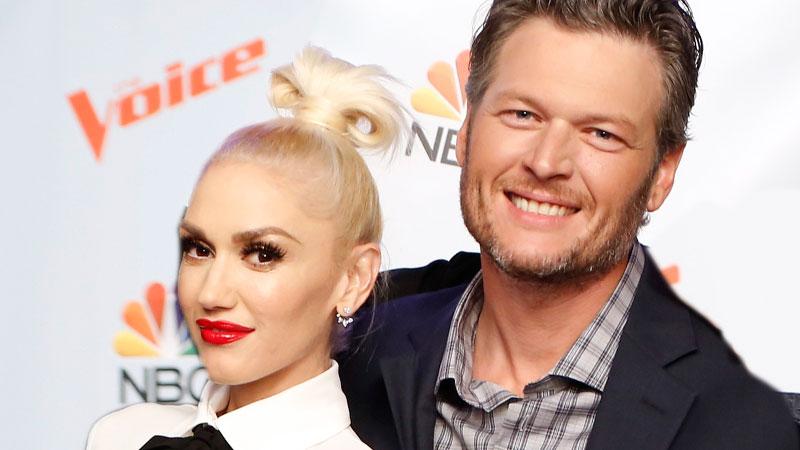 The Voice's Blake Shelton and Gwen Stefani have a budding romance, according to a source close to the music superstars, who are both fresh out of their marriages.
"They're really into each other ... let's face it, they were both unhappily married when they met," the source told In Touch. "Now their divorce proceedings are something they can talk about and commiserate over."
The handsome Shelton, fresh out of his own high-profile marriage to Miranda Lambert, has had a narrow focus since Stefani parted ways with longtime husband Gavin Rossdale, the pal told the magazine.
Article continues below advertisement
The Oklahoma native "was the initiator from the beginning," as he "used to flirt with all the cute girls, but not anymore," the source said. "All that's changed since they both got divorced."
While "the country star and the rocker chick ... may seem like total opposites," the insider said, "Blake and Gwen have a lot more in common than either of them thought."
Among the common bonds include the hit NBC show, thriving careers and Gwen's family-driven ways.
"Miranda never wanted to have children with Blake, and he wanted kids very badly," the insider said. "Gwen is a doting mom who comes with children; that is enticing to him."
The country music superstar, as well, "is in awe of her career, talent and business savvy," seeing "Gwen as the ultimate woman," the insider said.
"And she has been reveling in the attention ... when they're not together, Blake has been calling her, too. He's even given her some small gifts.
Article continues below advertisement
And while workplace romances can often bring huge complications, the insider said that The Voice's producers "love the electricity between Gwen and Blake, and hope that it boosts ratings.
"It could also bring great drama to the show."
The insider said that there's certainly drama abound with Shelton's ex Miranda Lambert, who's "heard about Gwen and Blake and is really upset" about his high-profile rebound.
"She's always felt like she could never compete with Gwen -- this is her worst nightmare."