Does Gwen Know? Gavin Rossdale's Raunchy Affair With Boy George EXPOSED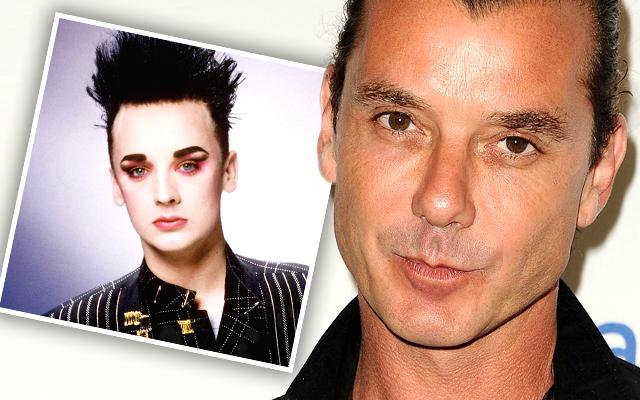 Gavin Rossdale's past is coming back to haunt him in a major way!
Just after the Bush frontman's scandalous affair with his nanny was exposed, RadarOnline.com can exclusively reveal an even bigger sex secret: Before settling down with Gwen Stefani, Rossdale was involved in a "raunchy sexual relationship with Boy George!"
The Culture Club singer's close friend Sham Ibrahim is opening up about the fling — and what Stefani knew — exclusively to RadarOnline.com.
Article continues below advertisement
"I worked on the 'Hey Baby' music video with Gwen and when Gavin came on set, I realized that it was the same guy that used to run around with Marilyn and Boy George in New York City," famed pop art artist Ibrahim confessed to RadarOnline.com.
"I used to run in that circle. This was before Gavin got famous," Ibrahim, photographed below with longtime friend Boy George said.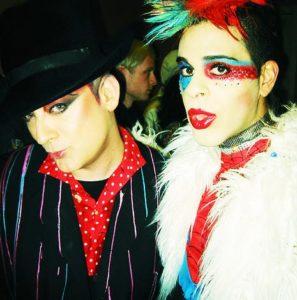 "Marilyn and Boy George used to hate each other," Ibrahim explained. "Boy George always hated Marilyn because he was so pretty and Marilyn always hated Boy George because he was so famous."
"Marilyn was in love with Gavin. They were boyfriends. They did not hold back their affection for each other in public and everyone knew that they were together."
"They would go places holding hands and would cuddle up to each other. Gavin was not closeted about his bisexuality at all at the time," Ibrahim added.
Article continues below advertisement
But once Rossdale got close to the pop star, Ibrahim said, he traded up, ditching Marilyn. "They were dating for almost a year."
According to Ibrahim, who first met Boy George in San Francisco when he was just 16 years old, "It was so well-known that Gavin was sleeping with Boy George. This was common knowledge in the club scene."
Said Ibrahim, "Gavin was running all around NYC bragging about his relationship with Boy George and having sex with him. But after Boy George found out that Gavin was spreading his business all over town, he cut him off."
Rossdale and Stefani started dating in 1995 and married in 2002, before initiating divorce proceedings this fall.
Reps for Rossdale and Boy George did not respond to RadarOnline.com's request for comment.