Denise Richards Serves The Needy On Thanksgiving After Charlie Sheen HIV Bombshell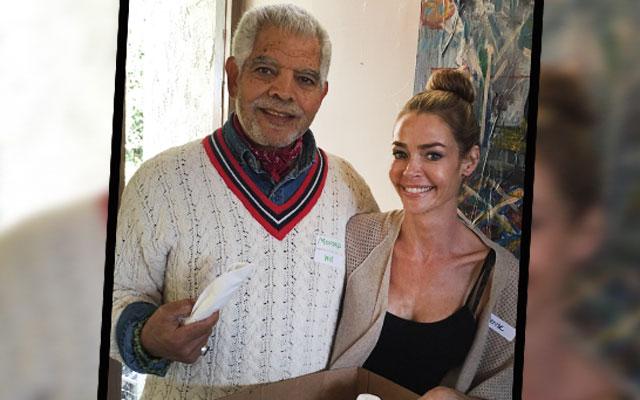 It has been a trying couple of weeks Denise Richards, but despite it all, the actress put the needs of others first as she celebrated this Thanksgiving.
Richards spent her turkey day with a group of volunteers, serving food to the homeless. A source told RadarOnline.com "she was so graceful, accessible to everyone," as she cared for the less fortunate on Nov. 26. "The people were thrilled and really impressed to see Denise volunteering with her daughters," the insider added.
Article continues below advertisement
"Proud of my girls for helping out others," Richards wrote in an Instagram post. "Serving homeless families & friends Thanksgiving dinner.. Grateful we can help & give back."
Meanwhile, Richards, 44, is facing a reduction of child support payments for her two daughters with her ex-husband. Sheen currently pays $55,000 per month in support for their daughters, Sam, 11, and Lola, 10. But, as RadarOnline.com reported, the actor was recently exposed for orchestrating a $10 million coverup to keep his HIV positive status under wraps, and now that his secret is out, he is making some financial changes. "The gravy train is coming to an end," the insider said. "And Charlie is starting with the mothers of his kids."
According to the insider, if Sheen gets his way, Richards will receive a $45,000 per month reduction in support for the girls. Still, in the face of this jarring change, Richards has kept smiling and giving thanks for what she has --- embracing the true spirit of Thanksgiving.