Charlie Sheen Craved 'Pre-Op Transsexuals' For Paid Sex Romps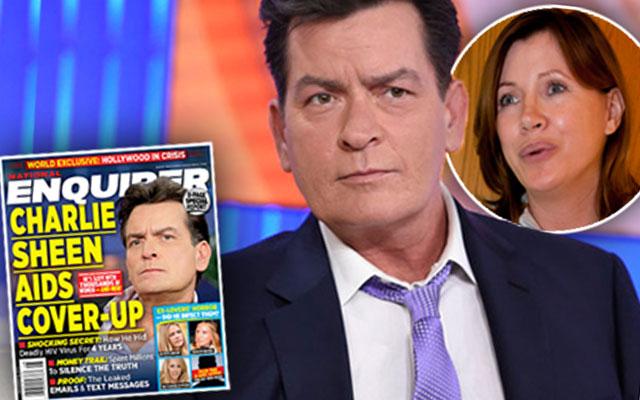 Charlie Sheen had an interest in "pre-op transsexuals," according to a former New York City madam who provided the actor with prostitutes for two years.
Soccer mom madam Anna Gristina revealed that the 50-year-old star — who admitted being HIV-positive Tuesday — frequently used her former agency in 2009 and 2010.
"He never asked me, but he said to my girls, 'Do you have any guys that you could call right now?' I have no idea if he wanted them for himself, or if he wanted to watch them have sex with the other girls or with his wife or what," she told the NY Post Wednesday.
Article continues below advertisement
Gristina's admission comes on the heels of The National ENQUIRER's exclusive report that a "secretly bisexual" Sheen was especially fond of transsexuals, and "regularly spent thousands of dollars to sleep with transsexual hookers who he would hire and have them service him at his Mulholland Estate mansion."
Gristina told the paper that she stingily believes Sheen caught the HIV virus from a porn star/prostitute, adding, "These girls are definitely high-risk for HIV."
She said that Sheen — who has admitted to unprotected sex with two people AFTER his HIV diagnosis — would offer sex workers up to $10,000 to have sex without condoms.
"And some of them would agree because they were hoping they would get pregnant,'' she said. "He would give girls incentives not to use protection, and the girls would try to please him because they wanted to come back.''
She added that Sheen's ex Brooke Mueller was just as into the debauchery as Sheen was.