Jenny McCarthy: It's A 'Big Deal' Charlie Sheen Didn't Tell Me Of HIV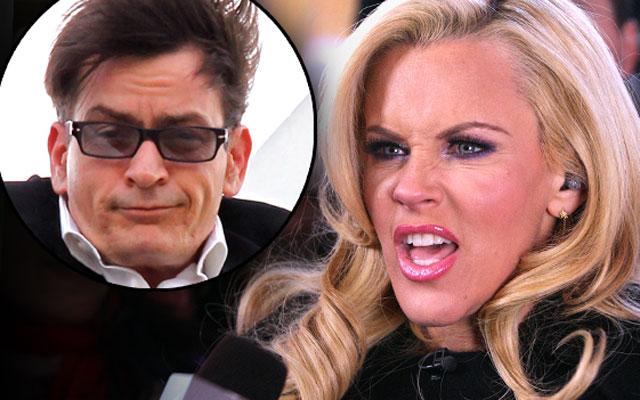 Jenny McCarthy said it's "a big deal" that Charlie Sheen didn't disclose his HIV-positive status to her during her time playing his love interest on Two and a Half Men.
The 43-year-old said on her SiriusXM show Wednesday: "Now being on Two and a Half Men myself, I feel like in playing a love interest, you would think there would be some type of — I don't want to say criminal issue — but I don't even know how to feel about that."
Article continues below advertisement
Hear the Audio on RadarOnline.com
The former Playboy Playmate, who made appearances on the CBS hit from 2007 until 2011 alongside Sheen, who confirmed The National ENQUIRER's world exclusive report that he's been battling the HIV virus in an interview with the TODAY show's Matt Lauer earlier this week.
She said that in one instance, she had to sign a release linked to cold sores she had.
"I was like, 'Wait a second, if I have to be upfront about a herpe, how could you not be upfront about HIV?'" she said. "I look back and I'm like, 'OK, that would have been some valuable information.' I mean, look how many people have played his love interest on the show."
The Chicago native said she has some sympathy for her former co-star "because he's sick and it's awful, but man he's going to have to take some major accountability with many people in his life."
McCarthy said that prior to her marriage to Donnie Wahlberg, she made all of her boyfriends get tested for HIV prior to having sex with them.
"I said to myself, 'There is nothing I want to do that would be dumb enough to get any type of disease. I have to live forever for my kid,'" she said in reference to her son, Evan. "So I wouldn't sleep with anyone until I got the right paperwork …