Charlie Sheen Battling Multiple Lawsuits Over HIV Shocker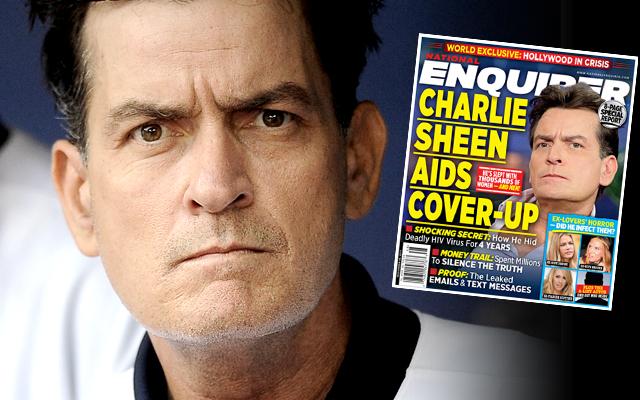 By Dylan Howard & Melissa Cronin
Charlie Sheen's HIV-positive status is just now getting out, but the troubled actor secretly has been battling multiple lawsuits related to his disease for some time.
The National ENQUIRER, which broke details of the cover-up scandal on Monday, reported that Sheen "was playing Russian roulette" with women's lives — and some have fought back.
One woman reportedly retained the services of Gloria Allred to represent her in civil action against Sheen. Hollywood attorney Allred would neither deny nor confirm her involvement in the case.
Article continues below advertisement
Other potential victims of 50-year-old Sheen's actions have succeeded in their fight against the star.
"There are tons of girls that get a regular check from Charlie," explained a source.
However, Sheen seems to be unrepentant about his actions. "You have the right to kill me, but you don't have the right to judge me!" he sniped in a recent interview.
Additional reporting by Jen Heger & Andrea Simpson