Brooks Ayers Sold Forged Cancer Docs For $12,000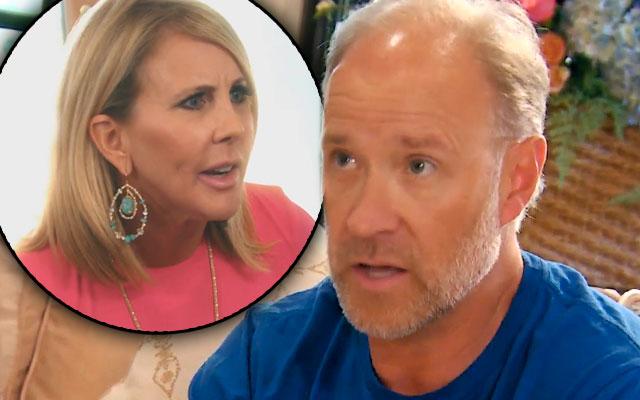 Brooks Ayers' cancer lies were so unbelievable that his own attorney ended up firing him over the fakery after he sold his forged cancer documents for $12,000.
Even while Vicki Gunvalson's boyfriend told the Real Housewives of Orange County ladies that he was diagnosed with Non-Hodgkin's Lymphoma, he was desperately trying to come up with evidence to back up his claim and he ended up selling forged medical documents for thousands of dollars.
Article continues below advertisement
"He's a liar who was desperate to monetize his story," an insider told In Touch.
Ayers was paid $12,000 by E! for the interview where he produced his "medical records," which he eventually admitted were forged when the City of Hope Hospital confirmed that they never treated him.
Once 47-year-old Ayers revealed the lie, his rep and lawyer confronted him about his diagnosis.
"They were totally blindsided, so they demanded real proof," the insider said.
Ayers admitted his deception, "but refused to confirm or deny to them if he did or did not in fact have cancer — or if he ever did," the source told the magazine.
Gunvalson, 53, is backtracking now, too, with a source saying she never believed he had cancer, but that she went along with the lie because her job was in jeopardy.
"She was about to be booted from the show and then suddenly Brooks got diagnosed and everything changed. Vicki knew her ratings were better with him."
Meanwhile, Ayers still claims to be sick. "He even told his real business contacts he has cancer," the insider said. "He'll probably try to blow it all off as 'reality TV spin.' You will never get the truth from this guy."