Woman Arrested For Impersonating Nurse At Bobbi Kristina Brown Hospice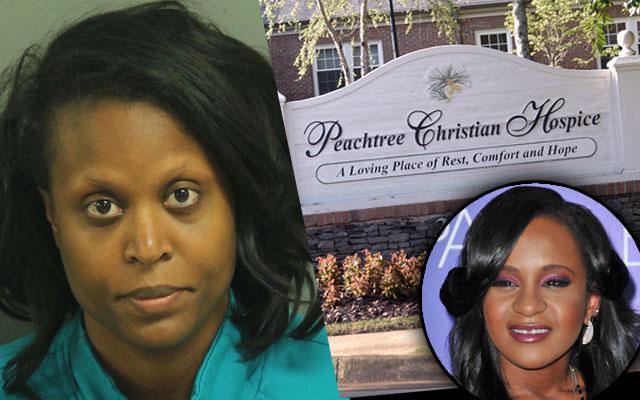 Article continues below advertisement
According to authorities, Sobamowo used the identity of a medical worker with a similar name to pull off the scam. She was fired on Aug. 5, less than two weeks after Bobbi Kristina's death, when she wasn't able to show authorities her medical license, the Georgia Board of Nursing said.
Sobamowo Tuesday remained in custody in Raleigh, N.C. in connection with fugitive charges from an incident in another state.
MORE ON:
Bobbi Kristina Brown
A tip about Sobamowo led to a probe two months ago, Forsyth County sheriff's Deputy Epifanio Rodriguez told the AP. According to one investigator, Detective Cpl. Jeffrey Roe, Sobamowo had used an RN number that was registered to a nurse at Atlanta's Grady Memorial Hospital.
Police in Duluth said that "our investigation has revealed no license or registration on record through the Georgia Board of Nursing for Sobamowo."
Mallie Sharafat, CEO of the Homestead Hospice, said that following a successful background check and reference review, the facility "had no reason to believe that she was anything other than a good nurse with proper credentials," and that once the situation became clear, the company "immediately took action and notified the appropriate authorities."
"Further precautions" will be taken in an effort to ensure this never happens again, the CEO said.