Exclusive
Bobbi Kristina Surrounded By Photos & Music Of Her Late Mother Whitney In Hospice Care –– Inside The Touching Tribute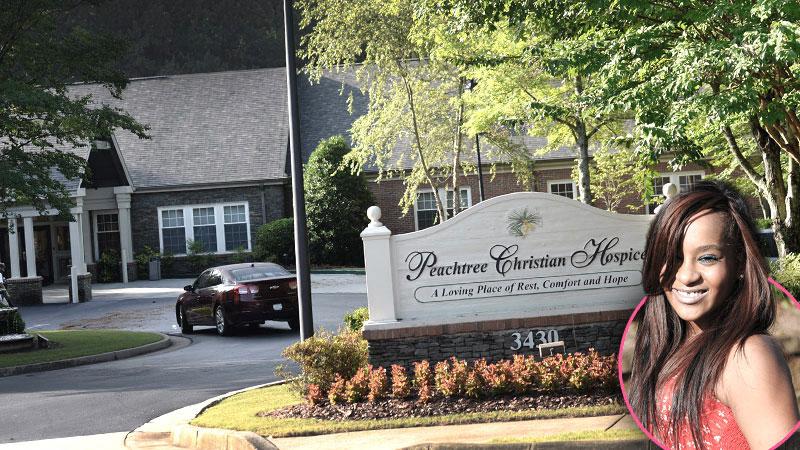 As Bobbi Kristina Brown spends her final days in a hospice care facility, her family surrounds her, playing her mother Whitney's music as they say their last goodbyes.
"After the decision was made to take her off life support, Bobbi Kristina was moved to the facility so she could pass on peacefully," a source tells Radar.
Father Bobby Brown and aunt Pat Houston – the 22-year-old's co-guardians – visit Bobbi Kristina often in the Peachtree Christian Hospice, where they had her taken by private ambulance on June 24.
Article continues below advertisement
"The family wanted Bobbi Kristina to be comfortable," the source shared.
"She was dressed in her favorite pajamas, and surrounded by framed photographs of her and her mother. The lights in her room were dimmed, and scented candles were lit."
Later, the insider added: "Whitney's songs that were her favorites, including 'Greatest Love of All,' 'I Will Always Love You' and 'Didn't We Almost Have It All,' played softly."
MORE ON:
Bobbi Kristina Brown
Meanwhile, Bobbi Kristina's adopted brother turned so-called husband Nick Gordon has been slapped with a lawsuit claiming he stole from his pseudo-sister, before and after she was found face down in her tub.
Jon Radulovic, a spokesman for the National Hospice and Palliative Care Organization, has said that aside from pain medication, the facility allows a patient's "condition is allowed to follow its natural course to death."