Exclusive
Two-Timed Already? Blake Shelton's Crush Gwen Stefani Has Flirtatious Admirer — Moby!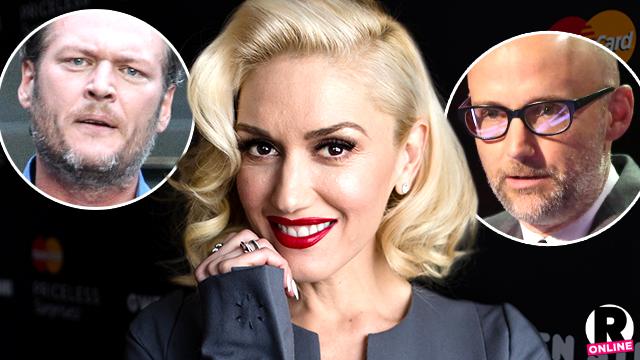 Looks like Blake Shelton has some competition for Gwen Stefani's affections!
RadarOnline.com has learned that music pioneer Moby has more than vegan food on the mind when it comes to his new restaurant project Little Pine in the Silver Lake neighborhood of Los Angeles. According to pals, the location of longtime New Yorker Moby's eatery is no accident.
"Moby and Gwen have been close friends for over 15 years and he's tried to hit on her so many times she's used to shrugging him off," one pal tells RadarOnline.com.
Article continues below advertisement
"The thing nobody talks about with Moby is he's always struggled with relationships because he can't find anybody who shares his strict raw food and vegan lifestyle," notes the friend.
The source notes that Moby is so smitten with Stefani that he opened Little Pine just to get her attention.
"Gwen's promised Moby to eat there," reveals the friend. "She's been a vegetarian since she was 12 and in Moby's eyes she's the ultimate woman — talented, gorgeous and she hates meat!"
So will Moby, 50, end up squashing Stefani's flirty back and forth with her The Voice co-star?
As RadarOnline.com reported, the 46-year-old "Spiderwebs" singer and Shelton, 39, have sparked rumors with their behavior while shooting the singing competition.
"There is definitely something going on with the two of them now. Blake and Gwen are being very flirty both on and off set," a production source told RadarOnline.com.
"At first they were just bonding over the fact that they were both going through divorces at the same time," the insider said. "That turned into an even closer friendship between them."
Shelton and Miranda Lambert divorced in the summer after four years of marriage. Stefani and her husband of 13 years, Gavin Rossdale, split around the same time.
Do you think Gwen and Blake make a good match, or would the two getting together just be a recipe for a messy rebound romance? Sound off in the comments below.