Tom Hanks' Son Chet Admits To Using & Dealing Cocaine In Shocking Instagram Posts -- Adds, 'I Even Smoked Crack'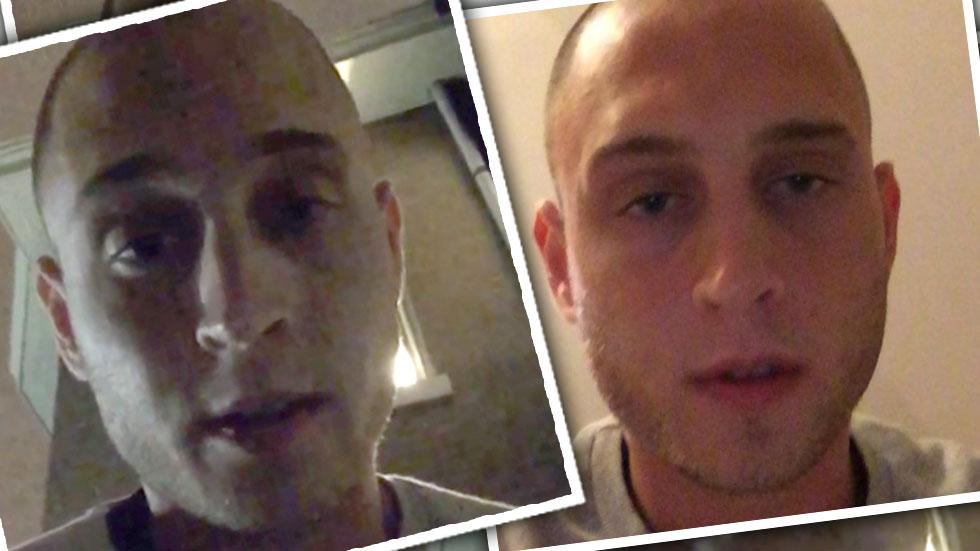 Tom Hanks' wayward son Chet admit to using and selling cocaine -- and even smoking crack -- via his Instagram account Wednesday.
"A couple months ago I was selling coke and doing coke until I couldn't even snort it up my nose anymore because it was so clogged," Chet, 25, said. "I even smoked crack."
The Forrest Gump star's brash son said that went to rehab in hopes of turning his life around, and he's "doing pretty damn good" as a result.
Article continues below advertisement
https://instagram.com/p/8SCf6kFl3E/?taken-by=chethanx
"It's been a long journey discovering who I am because all the pressures that I've dealt with in my life -- you know, being the son of my dad and everything," he said.
https://instagram.com/p/8SBpJFll2Y/?taken-by=chethanx
The humbled Chet said his candid admissions came "to show y'all how real it is, not to glorify anything I've done.
"There's nothing glorious about bringing yourself closer to death and prison with each day of active addiction," he said. "I'm just giving y'all the raw realness to let y'all know that this s**t here really is not a game. It's life or death."
The rapper said that "the solution is Alcoholics Anonymous, Narcotics Anonymous, and the surrendering of your will and your life over to a Higher Power of your own understanding."
As RadarOnline.com previously reported, Chet was involved in legal issues in London this summer after an incident in an airport hotel room. The pampered private-school student went on to Northwestern University, where he began posing as a streetwise rapper as his drug abuse increased.