Tom Hanks' Son Chet Is Missing -- Did He Relapse -- Or Worse?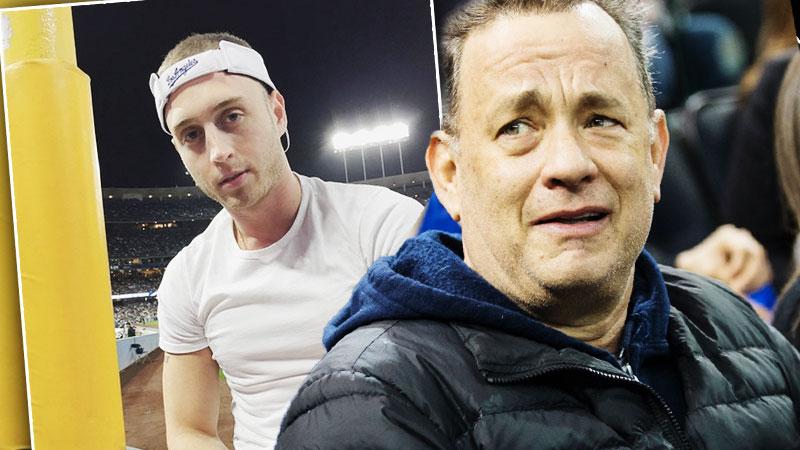 Just nine months ago, Tom Hanks' troubled son Chet announced he was sober after a stint in rehab for cocaine addiction. But now, RadarOnline.com has learned, it seems the desperate family's relief may have been short-lived. According to a new report in Star magazine Chet has been MIA for roughly a month -- and those close to him are terrified.
According to the magazine, the last known trace of Chet was on Instagram on July 23, when he posted, "I'm not gonna be on Instagram for a while … Getting the f**k out of Dodge." A source said, "a month went by without a word from Chet -- not even a single phone call to his family or friends. It's like he's fallen off the face of the Earth."
Article continues below advertisement
His cellphone, however, was allegedly tracked to the desert town of Barstow, the magazine claims, which is known as "the methampethamine capital of California." And while a source insisted, "I've never heard of Chet messing with that stuff," they fear "the worst-case scenario."
The police are not yet involved, the magazine revealed, because his parents are trying to "keep the development out of the press." Insiders claimed they even may have hired a team of private investigators.
Chet seemed on the mend late last year but by the spring, there were signs of trouble. In March, he got into a boozy brawl with bouncers at The Vault nightclub in L.A., and in June, he allegedly trashed a hotel room drunk on Champagne and vodka, the magazine claims.
He also posted disturbing content on his Instagram page in recent weeks:
https://instagram.com/p/42uEUZll7B/?taken-by=chethanx
http://instagram.com/p/3uF0o4ll5W/?taken-by=chethanx
As of press time, his whereabouts were still unknown.
Story developing.