Simon Fights Back! Barney Calls Ex Tamra Judge A 'Narcissist' & 'Emotional Vampire' Following Reality Star's Reunion Slam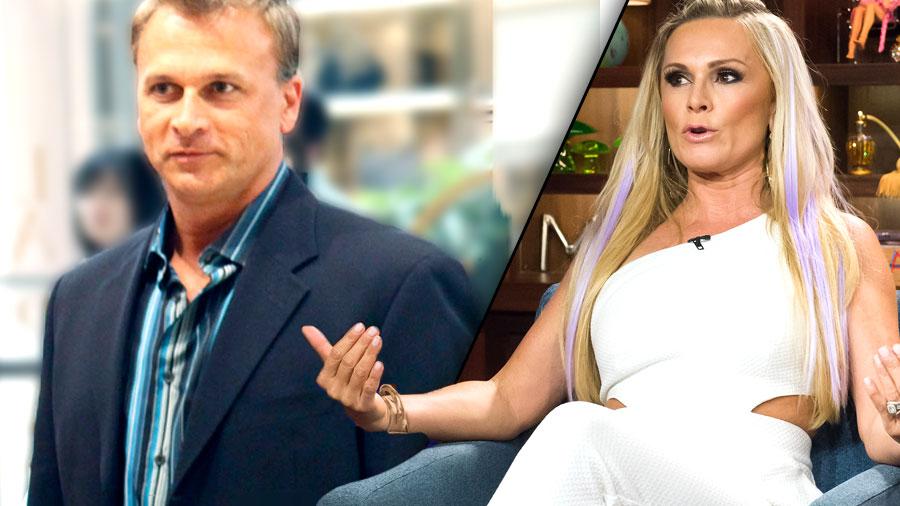 Still at war!
Last night on The Real Housewives of Orange County reunion, Tamra Judge slammed her ex-husband Simon Barney, accusing him of turning their teen daughter Sidney against her, leading to a painful two-year estrangement.
She then told host Andy Cohen she didn't care if Barney saw the show and heard her harsh words.
Well, it seems Barney was watching— and responded with shocking accusations of his own.
Article continues below advertisement
Just after the episode aired on the west coast, the father of Judge's three youngest children posted explosive quotes from mental health expert and author Gail Meyers about narcissism and "verbal abuse."
"A narcissist's weapon of choice is often verbal— slander, lies, playing the victim in flipped tales of who was the victim and who was the abuser, gossip, rage, verbal abuse and intentional infliction of emotional pain," the post read. "…This is why narcissists are so often called 'emotional vampires.'"
Last year, the reality star, 48, and her ex-husband were embroiled in a nasty custody battle over Sidney, 17, Spencer, 15, and Sophia, 9.
Barney won full custody of Sidney, while the former couple shares 50/50 custody of the youngest two children.
Barney has claimed that Judge neglected their children, and embarrassed them with her wild behavior on the Bravo reality series.
"The not so classy moments her mother is so famous for on the show which she is a main cast member, i.e., bathtub scene, talking about anal sex, talking about having sex with her husband, being topless, grabbing other women's body parts, trash talking, throwing wine, drunk, having her private parts in a man's face, having a male stripper's private parts in her face and being overall abusive," he wrote in a scathing public statement in September.