Scientology Head David Miscavige Compared To Terrorist By Former Church Members –– New Details On Shocking Intimidation Tactics & More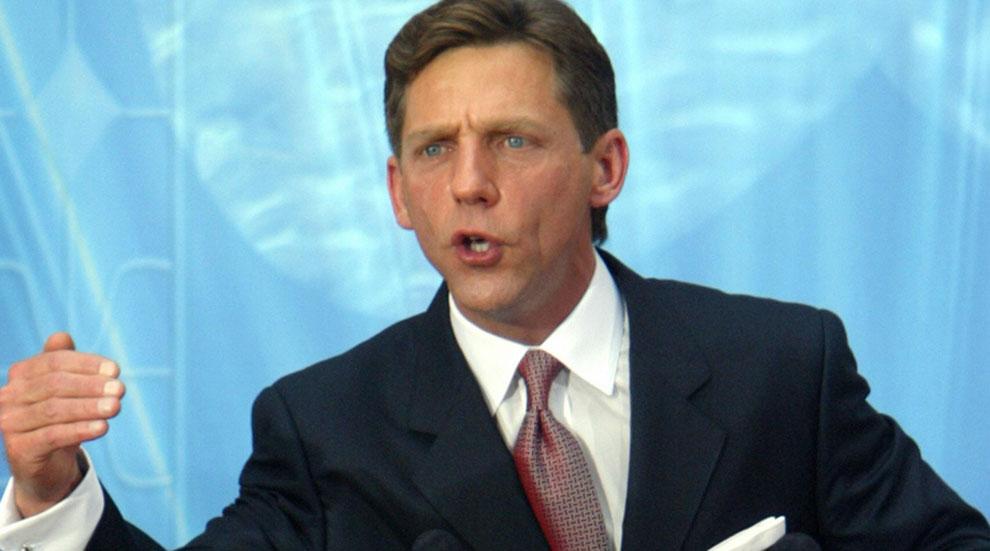 Scientology leader David Miscavige is compared to a terrorist in the BBC's My Scientology Movie, a new documentary, RadarOnline.com has learned.
Former church members emerge to paint a picture of a man who strives to control all past and present Scientologists, in a report from the Daily Beast.
Tom DeVocht, who spent 18 years in the church, told the publication, "This is the only thing I can tell you: You've got people who wrap bombs around themselves, fly planes into buildings; it's the same thing.
Article continues below advertisement
"You believe so much … they can convince you of anything. You believe so much in that technology, or so much in whatever, they can convince you of anything."
DeVocht added, "It's insane, it is the most destructive quote-unquote religion, cult I've ever read anything about. It is a f***ing nightmare. It really is."
Outspoken former church higher-up Mark "Marty" Rathbun said the church's leader -- who was famously Tom Cruise's best man at his 2006 wedding to now ex-Katie Holmes -- has taken on "terroristic" tactics in turning the church into "the most pernicious, dangerous cult the Western world has known in the past 50 years."
The film even features a sequence in which Rathbun is pestered by Scientologists as he travels through Los Angeles, with one woman telling him, "Nobody gives a f**k about you -- you're nothing."
Watch the Video on RadarOnline.com (WARNING: Content Is Explicit)
The film was made by famed BBC journalist Louis Theroux in the wake of the HBO documentary Going Clear, as the wry personality said he was hoping to "be the first journalist to see another, more positive, side of the church," to no avail.
Article continues below advertisement
Theroux (who is cousins with Jen Aniston's husband Justin Theroux) said that not only were his "approaches ... all turned down," but he was even followed -- for hours -- by a white SUV.
"After four hours of the same car behind you it starts to look quite suspicious," said Theroux, a fearless journalist who has faced off with Nazis, street criminals and other undesirables in his past on-camera missions. "He's right behind us now. What you've got to remember is that this is a church -- it's not like any church you can really think of."
He said that Miscavige's minions "are behaving in a way that is so obviously pathological ... you would think they would realize that other people would see that and think this is a religion of lunatics."