Mole On Set? Ex-'The View' Producer Sues Rosie O'Donnell Over Leaks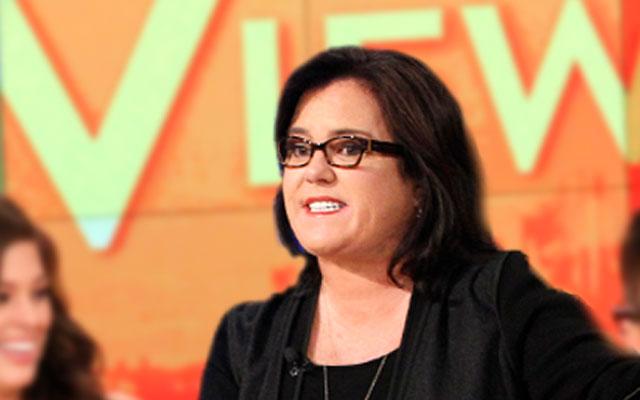 There are horrible bosses, and then there's Rosie O'Donnell! RadarOnline.com has learned that a former producer for The View has sued the Queen of Mean, claiming she was an absolute nightmare who "attacked" her coworkers and "fell into rages" on set!
Former senior producer Jennifer Shepard-Brookman filed a lawsuit against O'Donnell in New York on October 15. And the claims in the documents, obtained by Radar, are shocking!
Article continues below advertisement
Brookman was employed by the show from 2001 to March 2015, and claims she witnessed O'Donnell's bad behavior firsthand.
From late 2006 to 2007, the documents allege, "Ms. O'donnell feuded with" her coworkers "and reportedly fell into rages, screamed at the staff, insulted them, and was so vicious that some of the staffers on the show spoke of Ms. O'Donnell using the word 'hate.'"
When O'Donnell returned to the show in 2014, the complaint states, her behavior was no better. Brookman claims O'Donnell "intimidated" her "by screaming … and by grabbing the arms of the chair in which Ms. Brookman was sitting, leaning very close to her face, and prohibiting her from leaving, while continuing to aggressively and loudly berate her…"
Brookman claims she felt "attacked," but that's not why she's suing. The worst offense, according to the documents, is that O'Donnell accused the producer of leaking information to the media about the issues on set — a claim Brookman fiercely denies.
Article continues below advertisement
Now, the documents state that she wants "to hold Ms. O'Donnell accountable for her malicious conduct in making false and defamatory statements of fact about Ms. Brookman to those in their workplace, which caused Ms. Brookman to suffer intense emotional distress, anxiety, and lack of sleep, destroyed her professional reputation, and led to her termination of employment."
She claims O'Donnell "committed her slander per se by falsely accusing Ms. Brookman of betraying professional and personal confidences and leaking certain sensitive information to the media -- an accusation which Ms. Brookman completely denies."
Brookman is suing O'Donnell for slander and wants a jury to award her damages after trial.
Story developing.