Rosie's Response: O'Donnell Calls Daughter Chelsea's Shocking Tell-All Interview 'Heartbreaking On Every Level'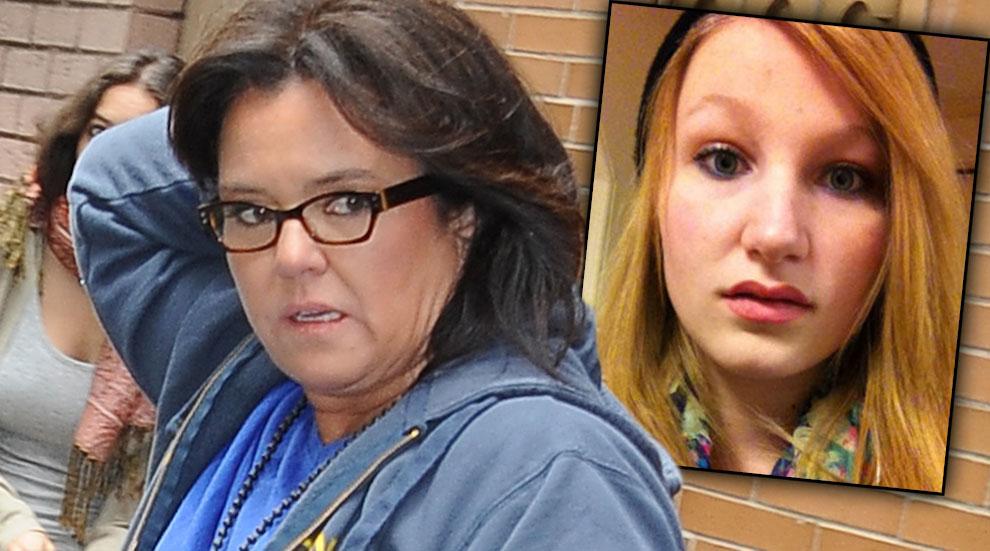 When Rosie O'Donnell's daughter Chelsea gave an interview detailing her troubled relationship with her superstar parent, the 53-year-old comedian was shocked by her brazen account of their family behind-the-scenes.
It's "heartbreaking on every level," O'Donnell's rep told Us Weekly in a statement.
During the interview, Chelsea claimed: "I find her not genuine a lot of the time. When we'd go out, she was a completely different person in public than at home and I had a hard time with that," she said, alleging that she's closer to her former nannies than she is to her adoptive mother.
Article continues below advertisement
"I feel she should be her real self, who she really is," she continued. "She has this public persona; she will put this big smile on her face and try to be funny. She would always go up to people and want to hold their babies in public. She had this happy, friendly side to her."
As RadarOnline.com previously reported, Chelsea went missing for two weeks last month before being found with a man – and drug dealer – she met on Tinder, Steven M. Sheerer. Sheerer was later charged with endangering the welfare of a child because Chelsea was only 17 at the time of the incident.
Chelsea also expressed her hurt over O'Donnell's attempt to get her "troubled" daughter back to safety after she went missing, calling her mentally ill in the process.
"I wouldn't say I'm mentally ill; I would say lots of people struggle with what I have," Chelsea shared during her interview. "I think she did that because people started asking questions and she didn't want to seem like this bad parent that had kicked her daughter out."
Will this mother-daughter duo ever forgive and forget? Tell us what you think in the comments below!