'RHOC' Stars Heather & Terry Dubrow Reveal How They Beat The Bravo Curse – Inside Their Marriage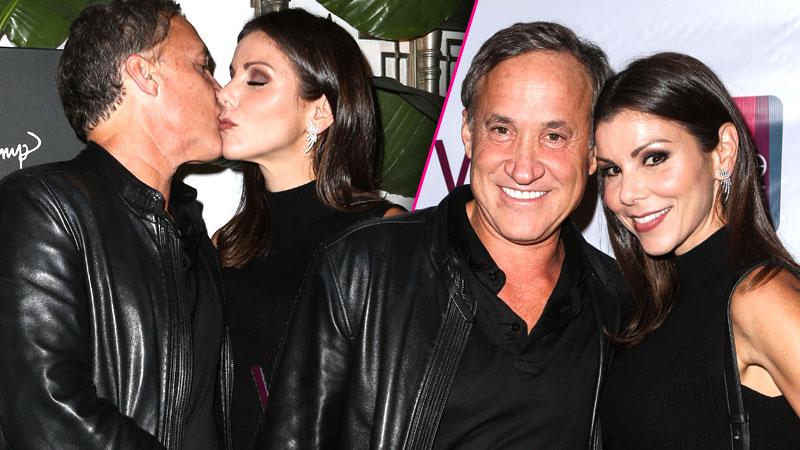 As other reality TV romances crumble around them, Real Housewives of Orange County stars Heather Dubrow and her plastic surgeon husband Terry seem to have found the solution to sustaining a happy marriage. So what's their secret?
"We have separate bathrooms. That keeps our marriage alive!" Dubrow jokingly told RadarOnline.com in an exclusive interview.
"Honestly, it has been pretty simple. We love each other. We have fun together. We work together. We are writing a book together. We are super grateful and love our kids immensely. We are just at a particularly fun period in our lives," the mother of four said.
Article continues below advertisement
As RadarOnline.com previously reported, the Dubrows – who have been married since 1999 – have outlasted all of the other couples on the RHOC, including Shannon and David Beador, who married just a year after they did.
And as the marriages of co-stars Vicki Gunvalson and Tamra Judge fell apart, the Dubrows claim theirs got stronger.
"We were really good before TV and we will be good after. It is hard to be on TV. It is hard to maintain your relationship on TV. Like everyone, we had to navigate that. Then we realized, 'We are not people on TV. We are just us.' Then we were fine," Heather, who is launching her own beauty line called , said while at an "Evine Live" event this week at Villa Blanca in Beverly Hills.
Heather's husband, Terry, added, "We really are just regular people. We do have extraordinary lives, but we don't buy into it."
"We're go out people. We go out alone. We hang out with the kids a lot, but we love to go out alone. We try to find a balance between spending a lot of times with the kids and spending a lot of time alone," he told RadarOnline.com.
"And separate bathrooms ARE very important," Heather added.
Do you think that Heather Dubrow and Terry Dubrow will last? Tell us your thoughts in the comments below.