'Tough' Times! Paula Deen Reveals Shocking Truth About Divorce Rumors – Is 'DWTS' To Blame?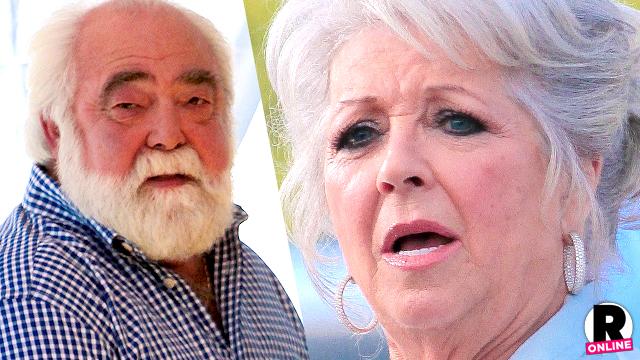 Ever since Paula Deen's infamous fall from grace over her racist remarks, it has been one blow after another! Most recently, the 68-year-old southern fried icon and her husband of 11 years were even reported to be on the brink of divorce. RadarOnline.com spoke exclusively to Deen for the latest on her marriage and her stint on Dancing with the Stars.
"It is really tough," Deen told RadarOnline.com about competing in the reality show dancing competition.
Article continues below advertisement
However, Deen insisted that despite appearances, she still has the support of her husband to help her get through it.
"My marriage has always been good," she claimed. "My husband is so supportive. He has a huge career. He is a harbor pilot. All these ships come in from all over the world and he gets on them and he parks them on the Savannah River. He has been so good about taking time off for me."
"This morning two of our grandchildren came out to visit," she revealed. "So he took them to San Diego to the Zoo and to Sea World. He said, 'Paula I am gonna do you a big favor, honey! I am gonna take those children and entertain them.' He has always been so supportive to take his things and put them aside to be with me."
So how does Groover feel about his wife competing in DWTS? Deen said he's already noticing her body transformation!
"My husband hugged me the other night and said, 'Paula, I feel changes.' That is good too because I have a tire that I'd like to get rid of," she told RadarOnline.com at the EVINE Live event at Villa Blanca in Beverly Hills on Tuesday.
"Physically it's tough because I hadn't been in a structured exercise program since I was 18 years old. So it is hard, honey! It is hard."
"Let me write cook books. Let me do cooking shows. It's all easy," she said. "But that dancing is challenging and I am certainly out of my comfort zone there."
Do you think that Paula Deen's career will ever recover from the racist scandal? Tell us your thoughts in the comments below.