Oprah's Dad Says Secret Grandson 'Doesn't Matter'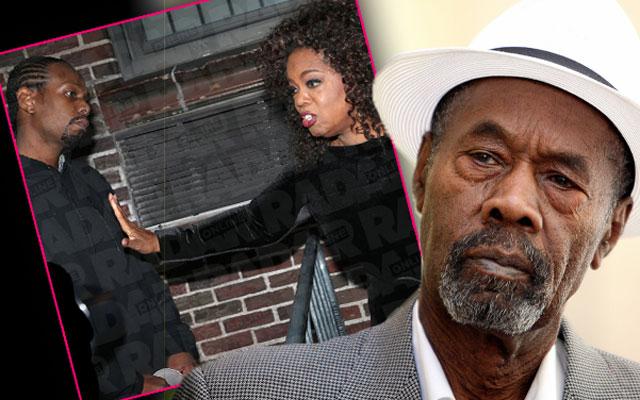 Oprah Winfrey's dad, Vernon Winfrey has no desire to meet his secret, long-lost "grandson," Calvin Mitchell, RadarOnline.com can exclusively reveal.
Mitchell, now a 35-year-old truck driver, recently came forward and claimed that the famous talk show host was like a mother to him as a teen, and that they were so close she even wanted to adopt him before abruptly breaking off contact.
But in another heartbreak for Mitchell, her dad Vernon Winfrey told RadarOnline.com he had no idea Mitchell even existed!
Article continues below advertisement
"It doesn't matter," Vernon told RadarOnline.com. "I'm alright if I don't meet him."
Mitchell previously told RadarOnline.com that he met Oprah in 1992 after being cast as an extra on the ABC-TV urban drama There Are No Children Here and eventually had Oprah so charmed that she even wanted to adopt him.
He claimed was devastated when Oprah suddenly cut him off after he left the prestigious school for which the TV star had been paying.
"We had a close relationship," Mitchell said. "Oprah and Stedman were like family to me."
Since then, he said in the interview, he went into a deep depression and never quite healed after allegedly being abandoned.
A distressed Mitchell told RadarOnline.com on video: "I want to ask Oprah, 'Why did you leave me? Why did you leave me?'"