Vernon Winfrey's Ultimate Christmas Request: 'I'd Like To See Oprah'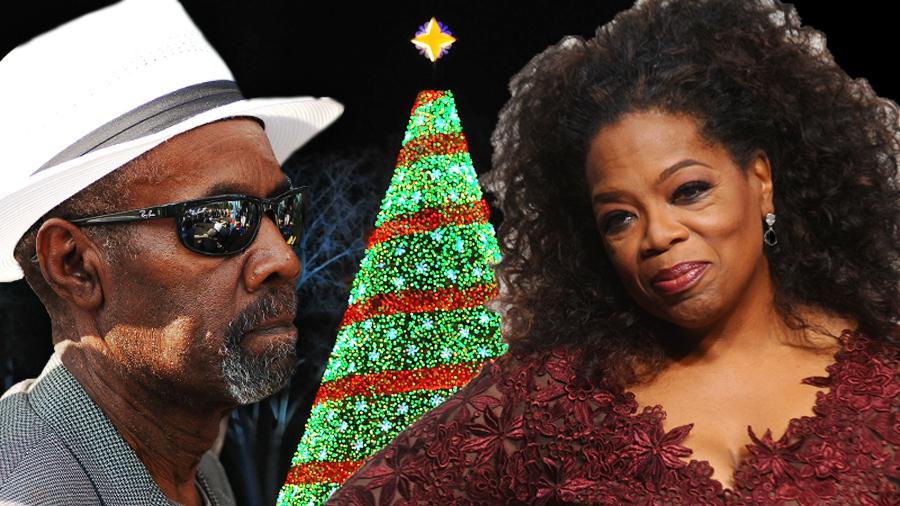 Oprah Winfrey is known for often making the dreams of her fans come true, but this holiday her father has one simple request.
"We don't have nothing in common, but I'd like to see Oprah," 82-year-old Vernon Winfrey, desperate to rekindle their relationship, told The National ENQUIRER. "I'd like to see Oprah for Christmas."
"We talked more frequently when I was going through the divorce and she seemed very concerned, but we don't talk to each other a lot now," he added.
Article continues below advertisement
As RadarOnline.com reported, in 2013 Oprah was dragged into her father's dirty split from Barbara Winfrey after their 14-year marriage disintegrated amidst allegations of hookers, a sex tape and even blackmail between Vernon and Oprah's former stepmother, Barbara.
In a recent no-holds-barred interview, Barbara claimed that the talk show icon had a holier-than-thou attitude and penchant for control.
"You find out quickly where your place is with Oprah, and you get in that place, and you stay in that place," sniped Barbara. "Her brand is that she's a nice, caring, generous, giving person — that's not how it is — she's controlling, it's all about control."
While Oprah, 60, jets all over the world to interview or party with stars and royalty, her father rarely leaves Nashville, Tenn., and the five-chair barbershop that will soon celebrate its 50th anniversary.
Still, he insisted his relationship with Oprah is "good," and he just wants to catch up. "I know she's busy, but it's been a couple of years since I've seen her."
Find out what Vernon had to tell The ENQUIRER about his famous daughter's long-term relationship with fiancé Stedman Graham, her close friendship with Gayle King and his daughter's whopping $3 billion fortune.
For more on this story, pick up the latest issue of The National ENQUIRER, on newsstands now.