Dream Lover! Mariah Carey Relieved To 'Finally Be In Love' With A Man Who Has Money — 'Wants To Marry'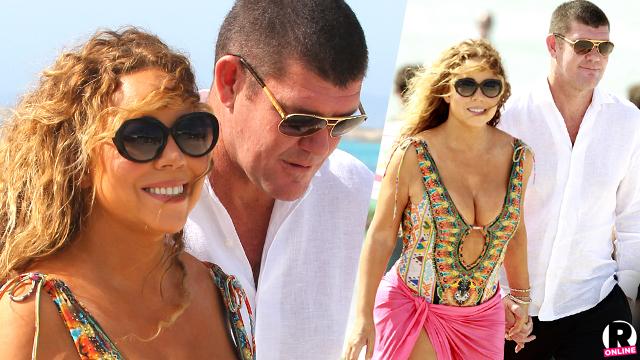 Mariah Carey's wishes have come true because her "Dream Lover" has, indeed, rescued her!
The diva songstress has been hot and heavy with her billionaire boyfriend James Packer for months now and a source close to Carey tells RadarOnline exclusively that she is "madly in love with him"!
Before meeting the 48-year-old Australian businessman, whose father is late media mogul Kerry Packer, Carey was married to Nick Cannon, father of her four-year-old twins, Moroccan and Monroe.
Article continues below advertisement
That marriage ended in Aug. 2014, when Cannon, whose net worth is $20 million, filed for divorce from his $520 million dollar wife.
Packer, whose net worth is a whopping $4.5 billion, "is absolutely infatuated with Mariah," the friend tells RadarOnline.com. "He makes her feel beautiful and he treats her like a star, which is the way that she wants to be treated by her man."
"Although Mariah does not need him for his money, the fact that he has his own money, and lots of it, is a huge bones."
"Mariah was in a really dark period for quite some time prior to meeting James," the insider tells RadarOnline.com. "Everyone that knows and cares about her is super relieved because James has pulled her out of it.
Do you think that Mariah Carey and James Packer make a good couple? Tell us your thoughts in the comments below.