Leah Remini Spills Shocking Scientology Secrets In New Interview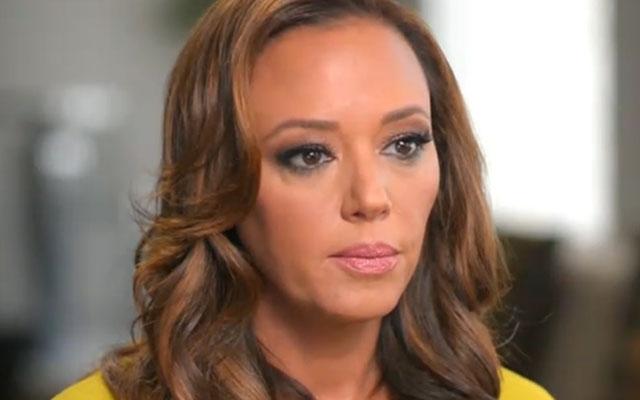 In a bombshell new interview with ABC News' 20/20, Leah Remini puts Scientology on blast like never before.
The King of Queens star stopped by to promote her new memoir, Troublemaker: Surviving Hollywood and Scientology, which candidly reveals some of the organization's most shocking secrets and scandals.
When ABC's Dan Harris asked if growing up as a Scientologist was a difficult experience for the seasoned actress, Remini didn't hold back in her disgust.
Article continues below advertisement
"Yes, and because scientologists view children as spiritual being you're not treated as a kid so you're given a lot of responsibility," Remini—a Scientology member for 30 yeas—replied. "Your ego becomes extremely inflated."
Watch the Video on RadarOnline:
ABC Breaking News | Latest News Videos
As RadarOnline.com previously reported, Remini's memoir also takes major jabs at Scientology's Hollywood spokesperson Tom Cruise.
The actress revealed that "being critical of Tom Cruise is being critical of Scientology itself" because you'll be considered "evil" by other churchgoers for your skepticism.
But insiders say Cruise is especially nervous for the star's book release.
"Leah knows about Scientology's dirty laundry," one source revealed. "He's bracing for the worst."
Despite her hard-hitting claims against the church, Remini maintains that her efforts to tell the cold, hard truth are simply to be understood.
Article continues below advertisement
"The decision to leave Scientology is you're giving up everything you have ever known and everything you have worked for your whole life," she told Harris. "I feel that people need to understand this is my whole life. I want them to understand how it happens."
Meanwhile, the church has continued to uphold its stance on the former member, telling ABC News: "It comes as no surprise that someone as self-absorbed as Leah Remini continues to rewrite history and exploit her former religion in a pathetic attempt to get ratings."
Leah Remini's full interview airs Friday, Oct. 30 on 20/20.