At Any Cost! Khloe Kardashian Shells Out Major Cash For Lamar's Recovery -- How Much She's Paid So Far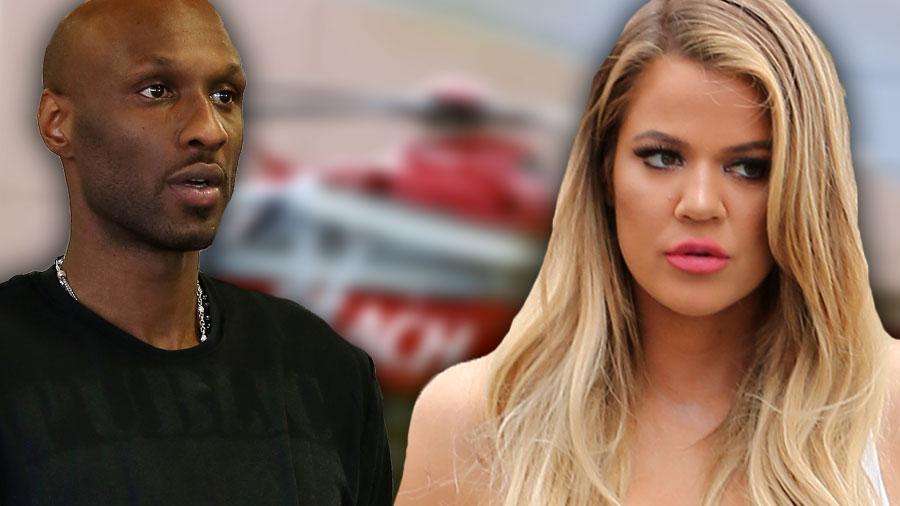 Khloe Kardashian is shelling out big bucks for Lamar Odom's recovery, RadarOnline.com has learned. In her most recent splurge, she spent $120,000 for her ex's helicopter transport back to Los Angeles from Las Vegas.
According to an insider, "Khloe and Kris had been working for several days to arrange the medically equipped helicopter for Lamar. As soon as the doctors said Lamar was stable enough to go, Khloe gave the green light for the transport to come to Vegas to get him."
Article continues below advertisement
"It was only about an hour and a half trip from Las Vegas to Cedars Sinai in Los Angeles," the source continued. "The cost was $120,000 which wasn't covered by medical insurance. But Khloe had no issue paying, even though her mom questioned if Lamar could be billed directly. Khloe appreciated her mom's concern, but told her it was already paid for, and ended the conversation."
Odom was discharged from Sunrise Hospital less than a week after he was found unconscious at the Love Ranch brothel outside of Las Vegas.
Kardashian accompanied Odom aboard the helicopter back to Los Angeles.
The source added, "Khloe is in this for the long haul. Everything else in her life is on hold for Lamar."