Kylie Jenner Tweaks Her Face Yet Again — See The Before & After Photo Proof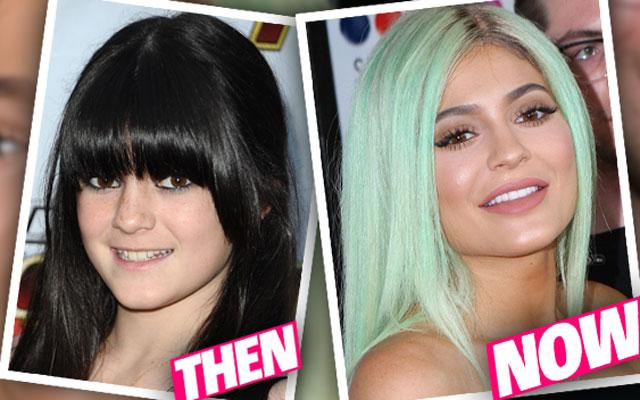 Kylie Jenner's admitted to having her lips cosmetically enhanced, but that's not the only part of her beautiful smile that has been changed by a doctor.
According to an insider, the Keeping Up with the Kardashians star recently had her teeth cosmetically corrected by getting veneers!
"Kylie just got veneers a few weeks ago," the source said.
And Jenner went to the best of the best to get the work done.
Article continues below advertisement
"A big A-list doctor did them," the source continued. "He's the same doctor who has done the entire Kardashian clan's veneers, plus half of Hollywood."
Looking at pictures, the 18-year-old's mouth has dramatically changed since her younger years.
"I have temporary lip fillers," Jenner finally admitted earlier this year after months of speculation that she had done something to them to make them bigger.
"It's just an insecurity of mine," she said. "And it's what I wanted to do."
But when it came to getting other surgical procedures done to her body, Jenner has denied that she got a breast augmentation or booty implants, adding that she didn't want to get anything else done.
"Right now people are saying I've had my breasts done, my whole body reconstructed," she said earlier this year. "I'm not against plastic surgery, but I don't want anything else right now."
What do you think about Kylie's ever-changing look? Has she taken it too far — or has she gotten it just right?