Exclusive
'Sister Wives' Star Kody Brown Compared To Cult Leader Warren Jeffs In Lawsuit — 'The Harms Are Real'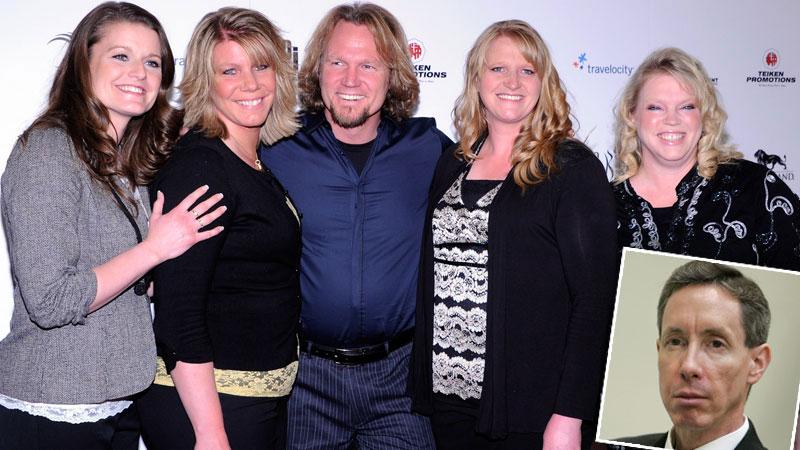 As Kody Brown deals with the shock of discovering his legal ex-wife Meri Brown got caught up in an online romance that turned into a dark catfishing situation, he is also contending with the State of Utah comparing his "spiritual marriages" to those of cult leader Warren Jeffs' polygamist marriages.
According to court documents RadarOnline.com has obtained, Utah lawyers filed a response to Kody Brown's lawsuit that asserts that the Browns deserve privacy in their controversial "marriage" choices.
Article continues below advertisement
The State explains in the court papers that the family is asking the law not to interfere with their "constitutional privacy right to 'family decisions to organize child-rearing and romantic relationships among multiple partners in addition to Mr. Brown's single legal spouse,'" and to "place an emphasis on privacy rights of 'conduct in the home' and a 'group's freedom to choose its own marriage structure so long as its participants are consenting adults.'"
However, the State insists that being the stars of a TLC reality show negates their claims. "Plaintiffs cannot have it both ways, claiming privacy rights not recognized by Lawrence, and then also making their case public in media covering The Sister Wives."
Federal Solicitor Parker Douglas also argues that comparing the Browns' request for polygamy legalization to Warren Jeffs, the leader of the Fundamentalist Latter Day Saints Church, is warranted and that the cult is the reason plural marriages should remain illegal.
Article continues below advertisement
The Sister Wives stars were all "spiritually" married as consenting adults, unlike Jeffs' who wed children as young as 12. Utah still bans people holding multiple marriage licenses. Brown divorced his first wife, Meri, in 2014 and married his fourth "spiritual wife" later that year.
The court documents still list Meri as Brown's wife but his attorney told RadarOnline.com that it remains that way since she was the spouse when the lawsuit was originally filed.
The case could go to trial as early as 2016. Stay with RadarOnline.com for breaking developments on the case.