Exclusive
'Life Is Good!' Jill Zarin Talks New Career, Bethenny Frankel Feud & Possible Return To 'RHONY'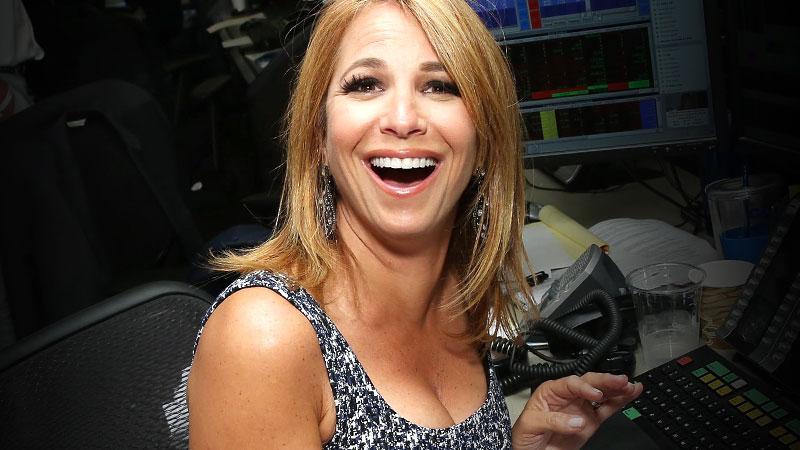 Jill Zarin has emerged as a TV movie star and her new film Night of The Wild in which she stars alongside Gossip Girl alum Kelly Rutherford, and Vampire Diaries actress Tristin Mays, premieres on Saturday, October 3rd at 9pm on SyFY.
As seen in the clip, Jill's face is eaten off by her character's evil dogs, and Jill says that her pooch Ginger stayed far away from the set. "It was a scary set with wild dogs set loose, killing everyone," she tells RadarOnline.com. "I was not about to place my baby Ginger in the line of fire."
Article continues below advertisement
All jokes aside, Zarin says that it was a dream come true to act opposite Kelly Rutherford and Tristin Mays. "We filmed for a while in New Orleans and the cast and crew became a second family," she notes. "It was truly one of the most amazing experiences of my life."
After controversy surrounding Jill's failure to appear on The Real Housewives of New York 100th Anniversary Special, she confirmed to RadarOnline.com exclusively that she will be returning to Bravo soon.
"I was surprised that there was so much drama in the press surrounding the anniversary special. In truth, there wasn't any drama at all. I was in the Hamptons and committed to my charity events and taking care of Bobby as we fight his cancer and I couldn't attend. I sent a lovely note wishing everyone the best and it was really as simple as that. In fact, I'll be on Watch What Happens Live next Thursday," October 8th at 10:30pm ET, "to chat with Andy about my new film, and it will be a really fun appearance. I'll be making a big announcement, so I hope everyone tunes in to Watch What Happens Live."
Article continues below advertisement
As for Jill, she says she's excited about this new chapter in her life as an actress and holds no ill will towards her former co-stars, including Bethenny. "Life is too short to hold on to the past," she insists. "I'm all about living in the present and moving forward. We've all made mistakes, and I recognize mine, I own them, and sincerely apologize."
"Reality TV can be difficult for those of us that weren't really aware of what we were getting ourselves into, it's more overwhelming than meets the eye," continues Jill. "Despite the media driven 'feud,' no feuds really exist between my former co-stars and I; and I truly wish everyone the best."
Asked if she's returning to Housewives, Jill said anything is possible. "In retrospect, I view the show differently now. Having been through the process, I think if I were to return, it would be a lot more fun," she tells RadarOnline.com.
"I'm sure Ramona will always push my buttons, but that's her thing, and I get it, and just don't take it as seriously as I used to. I think Season 1 and 2 of RHONY were the best years when Bethenny and I had our own comedy routine, and we really enjoyed the process. If we could go back to that place when the show was authentic, fun to film, and fun to watch, I'd be all for it."
Jill says she is content with her current career trajectory. "At this stage, I am focused on my acting career, and with my new film premiering on Saturday, another film in development, and a new scripted television series that I start filming next year, life is good, I'm happy, in a great place, and will always be grateful to Bravo."