Exclusive
Former 'RHONY' Star Jill Zarin: 'I'm Not On The Show Anymore, But I'll Always Be A Housewife'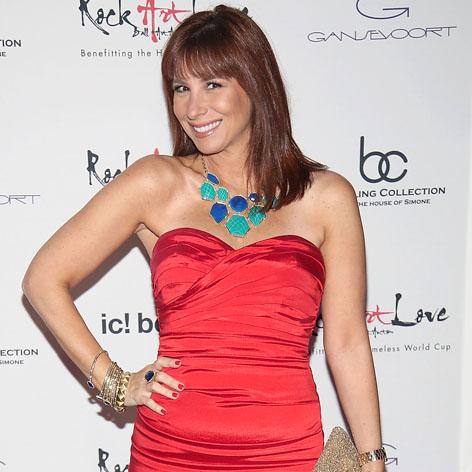 It's been nearly two years since Bravo announced that Jill Zarin would no longer be a part of the Real Housewives of New York City.
But two years and no longer being on television has turned out to be a good thing for the once contentious star.
"I'm not even on the show anymore, but I'll always be a housewife," Jill tells RadarOnline.com in an exclusive interview.
Jill claims that departing from Housewives is one of the best things that could have happened.
Article continues below advertisement
"I've never been happier," she admits. "With everything that the show gave me and everything that I have going on, it just really catapulted my brand to the next level."
Jill's businesses are flourishing since she parted with Bravo.
"Skweez Couture has done phenomenally," she says. "I was able to fill a niche that was in the market place for affordable, luxurious intimate wear."
But Skweez isn't the only thing that Jill has going on — Jill is working on a new sock line.
"It will be hitting stores in August," she says. "Lord & Taylor has it so there will be a wall of Skweez Couture hosiery."
Plus, she has a jewelry line that is available at Macy's and Lord & Taylor.
"My summer collection is called Morocco because it was inspired by my trip on Real Housewives to Morocco," Jill says. "I think Kelly Bensimon would be very proud of me."
Besides all of that, Jill spends her time entertaining in the Hamptons and is considering writing a book.
Article continues below advertisement
"I've been busy and I'm thinking about writing a book about entertaining in the Hamptons," she says.
But despite Jill's hectic schedule, she hasn't lost touch with her former costars and even says that she has invited Countess LuAnn de Lesseps and Aviva Drescher to a party that she is hosting at her summer home.
"We are all friends," she says. "It's all good. I'm happy and happy for them."
In fact, Jill is even hoping to rekindle her friendship with Bethenny Frankel.
"I always knew that she had something special and she is special," Jill says. "And I miss her."
But Jill doesn't miss the show itself.
"I don't miss the filming or the schedules or the haters or any of that," she says. "I'm not going to get anything more out of being on the show another season. "
She also doesn't miss the negativity that came a long with the show.
"A lot of the stuff that came from the housewives, and there were some very negative fans, things like that, that's all gone," she says. "No more fighting. I'm all good with everyone. Even Ramona Singer I talk to."
Article continues below advertisement
She adds, "The show really instigates and cross promotes these rivalries, so I'm so happy that it stopped it for me."
Now, it's just about enjoying life.
"I'm happy to be moving to my next stage and focusing on my brands and focusing on my family," Jill says. "There's nothing I want. My parents are here. My sister is here. Everything I have in my life is today right now. And that's the most important thing to me and I wouldn't give everything up for that."
While Jill is no longer part of the cast, she does share one tiny piece of advice with the women who are still working with Bravo.
"Don't take it so seriously," Jill says. "You know how they say you get 15 minutes of fame and then it's over? It's never up. It never goes away."