Exclusive
Keep Our Daughter Off Your Talk Show! Bethenny Frankel Furious Over Husband's Demand In Divorce Case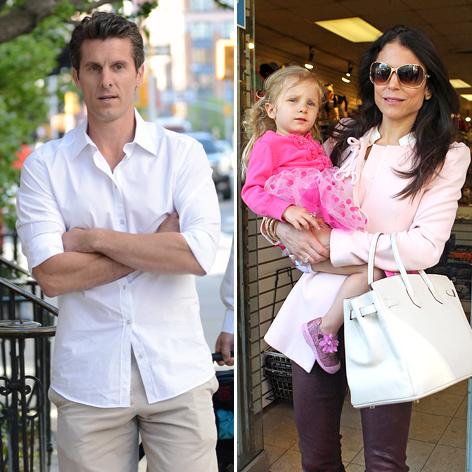 Skinnygirl mogul Bethenny Frankel has been told by her estranged husband, Jason Hoppy, that he doesn't want their daughter, Bryn, to appear on her upcoming talk show, or even be in the audience, RadarOnline.com has learned exclusively.
That divorce demand has left Bethenny furious, a source told RadarOnline.com exclusively.
Bethenny's show premieres in September and Jason doesn't want their daughter anywhere near it.
Article continues below advertisement
The contentious divorce and custody proceedings have "taken an even nastier turn after Jason told Bethenny, via their respective lawyers, that he absolutely doesn't want their daughter, Bryn, to appear on her talk show," the source said. "He doesn't want Bethenny to have Bryn in the audience, or do pre-taped segments for the show. He just doesn't feel that their daughter should be on display on Bethenny's talk show."
Bethenny's reaction was immediate and strong.
Frankel went "ballistic when she was told Jason didn't want Bryn to appear on the talk show. Jason and Bryn were both featured in the audience of a test run of the show last summer," the source told RadarOnline.com. "Bethenny isn't planning on interviewing the little girl, she is 3 years old!
"But if she is doing a segment about kids' birthday parties, or cooking, she would like the option of having Bryn being a part of it. Bethenny would never exploit their child, it's just not who she is as a mother. Her entire world is devoted to Bryn, and she comes first."
Article continues below advertisement
Added the source: the judge will likely "have to intervene on this issue.. It's just so very sad to see both Jason and Bethenny, who both loved each other so much, who were once so very much in love, to be in this predicament now."
The former Real Housewives of New York City star, and Hoppy faced off in court on Thursday morning after the pharmaceutical sales exec accused his former wife of not allowing him to see Bryn.
Even though the couple is divorcing, they are living together in their New York City apartment.
As RadarOnline.com was first to report Hoppy alleged that Bethenny wasn't allowing him to see Bryn as much as he wanted because the talk show host was spending time at a friend's apartment with the little girl.