Exclusive
Judge Tells Bethenny Frankel & Jason Hoppy 'Stop Bickering Like Children' In Divorce & Custody Battle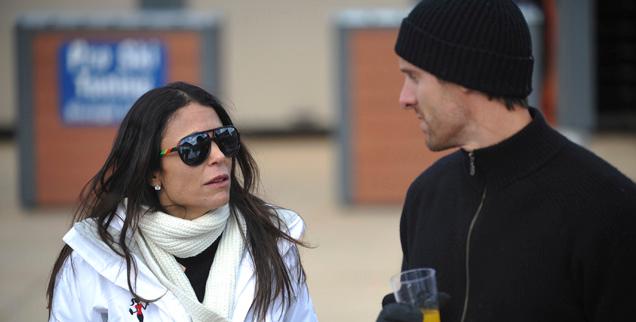 Skinnygirl mogul Bethenny Frankel, and her estranged husband, Jason Hoppy, were told by the judge handling their ongoing bitter divorce and custody battle of daughter, Bryn, to stop bickering like school children, and the parents were warned that their actions were harming their child, RadarOnline.com is exclusively reporting.
The former Real Housewives of New York City star, and Hoppy faced off in court on Thursday morning after the pharmaceutical sales exec accused his former wife of not allowing him to see Bryn.
Article continues below advertisement
Even though the couple is divorcing, they are living together in their New York City apartment.
As RadarOnline.com was first to report Hoppy alleged that Bethenny wasn't allowing him to see Bryn as much as he wanted because the talk show host was spending time at a friend's apartment with the little girl.
"The judge has made it clear to both Jason and Bethenny: This ongoing fighting and nitpicking of the most trivial of details including Jason allowing Bryn to eat junk food, has just got to stop," a source told RadarOnline.com exclusively. "They were told they were acting like school children, and their actions were harming their daughter.
"Bethenny was told she needed to communicate with Jason about Bryn's schedule, and whereabouts. She didn't have any issue with that. She just wishes that they could come to a resolution about who will keep the apartment. Both of them living under the same roof going through this divorce is just reaching a breaking point."
Last month, Bethenny, told pal Ellen DeGeneres that Bryn has been a beacon of support through the tough time.
Article continues below advertisement
"She is the light of my life and she gets me through this … so I am very appreciative."
Both parents filed to have sole custody of Bryn, but Jason "is now absolutely open to having joint custody with Bethenny. Jason knows how much Bethenny loves Bryn, and he doesn't want to deprive their little girl of her mother. It's very hurtful to him that Bethenny still wants sole custody of Bryn," the insider revealed.
If the former couple is unable to reach a mutual custody agreement, "a trial will take place. If Bethenny and Jason were smart, they would do everything possible to avoid a trial, because someone will lose," the source said.