Busy Jennifer Aniston Hasn't Seen Her Own Wedding Pics Yet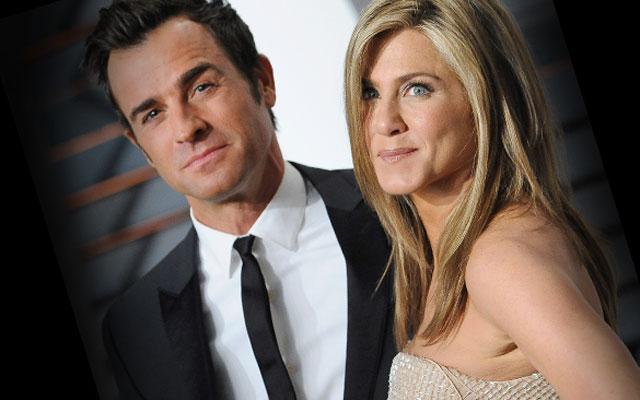 Busy newlyweds Jennifer Aniston and Justin Theroux have yet to see the wedding photos A-list shutterbug Terry Richardson snapped from their August gala, RadarOnline.com has learned.
The 46-year-old tells Yahoo! Style that only Richardson was allowed to take photos at the celeb-laden event, as phones were confiscated upon arrival.
"We were determined to keep it just private and to ourselves -- and the thing is, we haven't even seen pictures," the Friends beauty revealed of the Aug. 5 event, calling it "amazing."
Article continues below advertisement
She said that the wedding "was just everything she and Theroux wanted it to be," and that the two were relieved that they "didn't have to see our faces on the cover of a magazine" afterwards.
As RadarOnline.com previously reported, Jimmy Kimmel presided over the Bel Air, Calif.-based event, in which the Horrible Bosses star and The Leftovers hunk, 44, tied the knot after a longtime engagement.
Among the 74 people in attendance included Ellen DeGeneres, Chelsea Handler, Sandra Bullock, Emily Blunt, Whitney Cummings and Howard Stern, who filled in the details of the speech he gave at the lavish affair on his radio show less than a week later.
"I love Theroux, and I told Jennifer she deserves a guy like this because after she's been very sweet and generous … and a very nice person," he said.