Gwen's Revenge! Stefani Set To Debut New Album About Split From Gavin Rossdale -- Why He Should Be Worried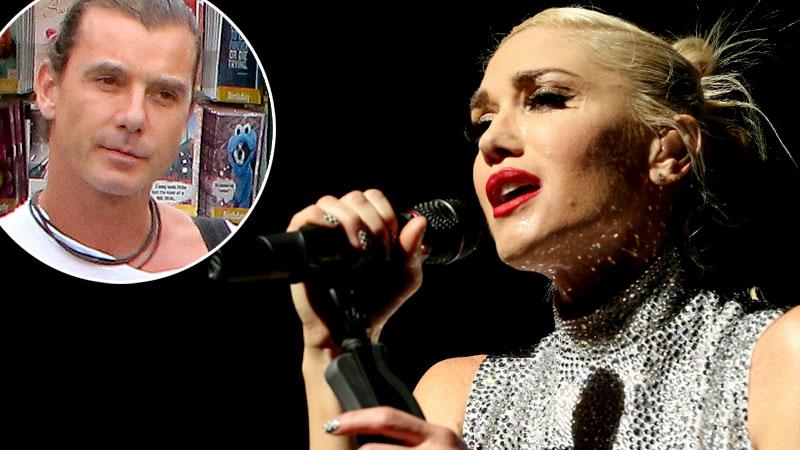 Hell hath no fury like a female pop singer scorned! As Gwen Stefani's divorce from Gavin Rossdale gets nasty, RadarOnline.com has learned she will be taking the Taylor Swift route and debuting a series of new songs about her ex!
According to a source close to Stefani, the upcoming solo album is "Gwen's most raw and best work ever. Some of the songs will include the heartfelt emotions she had over suspicions Gavin had betrayed her with their nanny." As RadarOnline.com reported, Stefani never had any proof of anything inappropriate between the duo, but her suspicions ate away at the marriage.
Article continues below advertisement
Now, she'll air her true feelings once and for all as she debuts the songs throughout the rest of the season on The Voice.
"Gwen is very excited to perform the songs and has found the process of writing extremely therapeutic," the source told RadarOnline.com.
Recently, Stefani hinted to People that she was ready to get raw in her upcoming album. "I have nothing to hide. I always have been truthful," she said.
As RadarOnline.com reported, Stefani became concerned about Gavin's close relationship with the nanny to their sons Kingston, 9, Zuma, 6, and Apollo, 1, and fired her even though there was no proof of an affair.
Now, Stefani "is at the point that she just doesn't care about how Gavin feels about it," the insider said. "Music is the truest form of expression for her, and she put Gavin's needs above hers for a very long time. That is over."