Ouch! 'Fashion Police' Producer Calls Kathy Griffin A 'Despicable, Disgusting Horrible Human Being'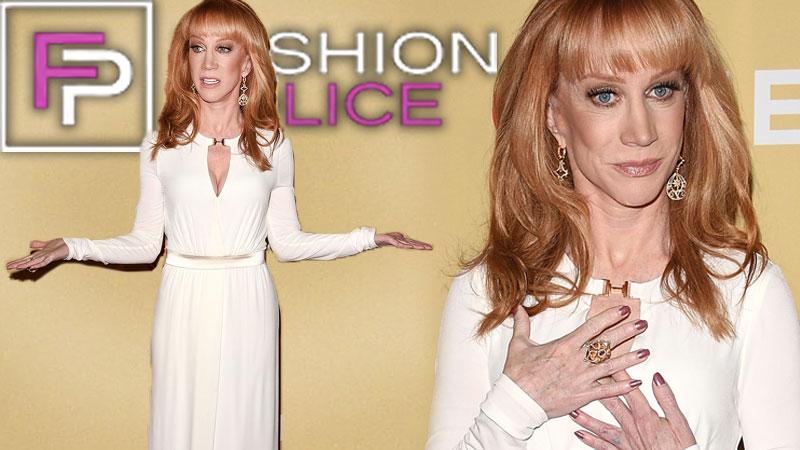 In the latest round of couture cat fights coming out of E! Network, a producer reveals what he really thinks of Kathy Griffin after her brief stint as a host on his show!
Once upon a time, Fashion Police senior producer and writer Tony Tripoli was great friends with Kathy Griffin. Buddies for a decade, Tripoli had appeared with Griffin in six episodes of her reality show Life On The D List. But after their friendship unraveled, all bets were off, as he alleges that when Griffin joined the show after the death of Joan Rivers, one of her first orders of business was to get him fired!
Article continues below advertisement
"When they brought Kathy on for fashion police, obviously Kathy didn't want me to work there anymore. So as the new star of the show, she was like 'he's fired,'" he said. "Everyone at Fashion Police was very sad to see me go."
Tripoli revealed that after parting with the show, he watched Griffin try to fill Rivers' shoes -- and he was not impressed. When Griffin eventually parted ways with the show, he did also did not approve of the way she went about it. "Surprise, surprise she quit by Twitter... Which is why she's worked so much on TV since."
But while he has an extremely low opinion of his former friend, he is quick to say that her diva behavior is not at all unique. "Kathy Griffin is not the only famous person in Hollywood that's a complete c*nt," Tripoli said during podcast One On One With Jasper Cole. "There's a lot of really famous people that are despicable, disgusting, horrible human beings -- she just is one of them."
As RadarOnline.com reported, Fashion Police was sent into a tailspin after the death of Joan Rivers as well as some racially insensitive remarks by one of the hosts, Giuliana Rancic. The show has since been taken over by Joan Rivers' daughter Melissa.