Dean McDermott Owes Ex-Wife $45K In Child Support, Alimony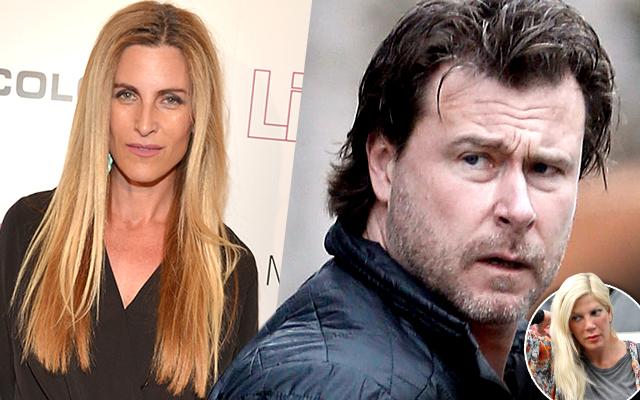 Dean McDermott, who quit his last gig as the host of Chopped Canada in March, owes his ex-wife Mary Jo Eustace a whopping $45,000 in child support and alimony payments, an insider exclusively tells RadarOnline.com.
"Dean hasn't paid a dime since February," the insider tells RadarOnline.com, adding that while successful Canadian chef and author Eustace, 53, isn't hard up for cash, she thinks her ex, 48, should be doing right by their 16-year-old son. "Dean owes it to Jack."
Article continues below advertisement
So what's McDermott's excuse for falling nearly a year behind on payments?
"He says he's flat broke and just doesn't have the money," the insider explains.
As RadarOnline.com previously reported, McDermott, wife Tori Spelling, 42, and their four young children have been living "paycheck to paycheck" and even held an enormous garage sale this summer in a last ditch effort to earn quick cash.
McDermott has had his fair share of personal problems and scandals in the past few years. In 2013, he notoriously cheated on Spelling with a younger woman in Canada, and later checked into a rehab center that typically treats drug and alcohol abuse.
The unemployed star hasn't been in Eustace's good graces since 2005, when he abruptly left her for Spelling in a shocking affair.
Will the wayward dad ever pay up? Keep checking RadarOnline.com for updates.